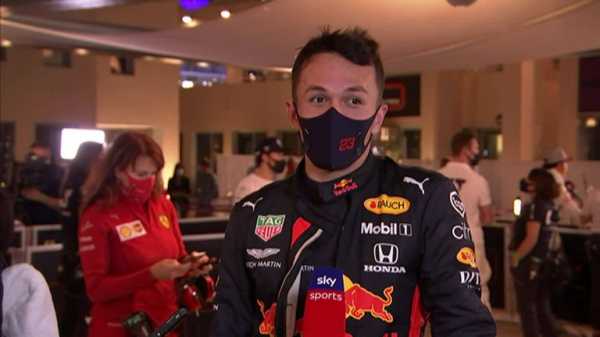 1:01 Alex Albon reflects on his Abu Dhabi GP after finishing his race in fourth position.
Throughout the second half of the campaign, Horner has been challenging Albon to "earn" his drive and another new contract, and there have been inconsistent weekends – with podiums and crashes – after that. Albon did, however, produce one of his best performances of the season, finishing fourth and close to Lewis Hamilton, at the season-ending Abu Dhabi GP – giving Red Bull all they could have really asked for.
"Alex has done a very good job today," said Horner. "It's probably been his strongest collective weekend of the season, and he's driven a good race. That now gives us a complete set of information to go away and analyse it, work out what we're going to do."
Albon, who said he "didn't know" if he had done enough to remain with the team, added: "It was a good weekend for me, and obviously at a good moment.
"I feel like it's been my best weekend in terms of performance. To keep pushing and to have my best result, obviously under all the pressures of the weekend and everything going on, I'm proud of myself and I feel like it was a good closing end to the year."
The case for Perez: Rewarding one of F1 2020's stars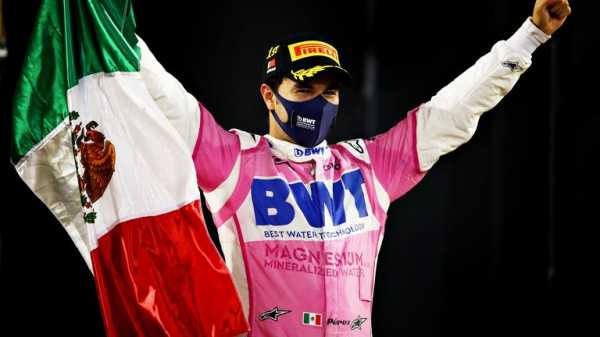 Perez, meanwhile, is in the bizarre position of being out of a drive for the first time after the best season of his F1 career.
The Mexican finished fourth, despite missing two of 17 races due to coronavirus – finishing with points in every race he finished, while also securing two podiums and one victory in a 'midfield' Racing Point car.
He will be replaced by Sebastian Vettel next season, with Lance Stroll, who Perez outscored by 50 points, retained.
But Horner says Perez is very much a contender – comparing him to Mark Webber when Red Bull also looked outside their young driver programme – with the team boss particularly impressed by his against-the-odds Bahrain win.
"He was a very popular winner, and he's given a great season," he told Sky F1. "Sergio has given a very good account of himself, and a great advert for himself."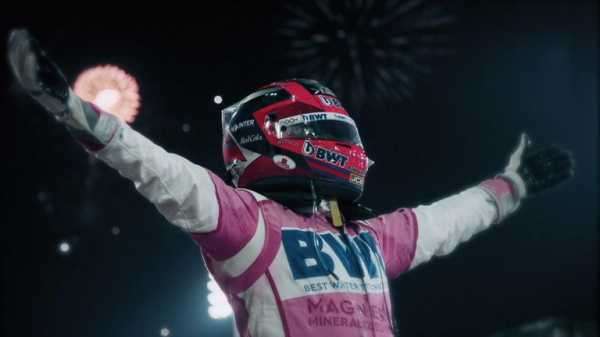 4:54 Natalie Pinkham caught up with Sergio Perez to discuss his first win and his future in Formula 1.
Perez, who is the likeliest replacement for Albon, with Nico Hulkenberg also an option, says he would love to get a chance with a top team for 2021, but will take a year out of F1 and definitely return in 2022 if not.
"I'm at peace with myself, whatever happens," he said last weekend.
"There has been contact but they won't make a decision until after the race, and it could be any time before the next season starts. From my point of view, I've done everything I could.
"I'm 30 years old, I'm at the peak of my career. Whatever happens, this is not my final race in Formula 1."
He added after his last race with Racing Point ended with an unfortunate DNF: "Until they don't announce a driver line-up, I still have a hope. Who knows what will happen next.
"The season is over, so a week or two it will not make a difference. Whatever I need to know, I will know, and whatever comes next, I am ready for it."
Sourse: skysports.com