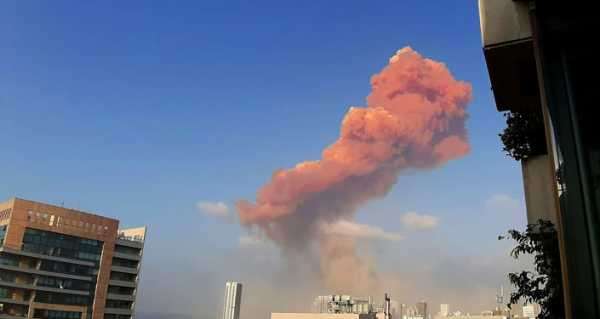 A Sputnik correspondent said that the explosion was so powerful that it shook buildings. The blast was preceded by a small pop and minutes later, smoke started rising above buildings. There are no reports of casualties or damages.
Smoke is rising over Lebanon's capital Beirut after an explosion ripped through the city, a Sputnik correspondent has said.
Footage shows a red cloud of smoke rising above buildings seconds before a powerful blast occurs. Windows were knocked out in buildings located several kilometres away from the epicentre of the explosion.
​
Sourse: sputniknews.com