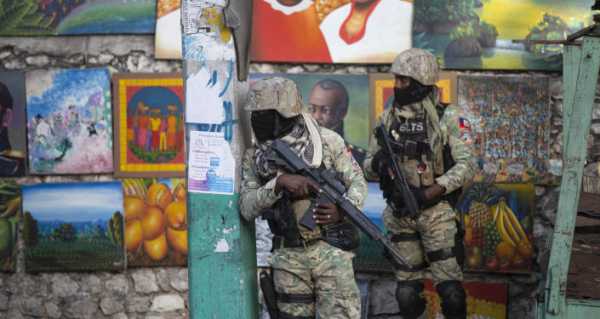 WASHINGTON (Sputnik) – The Untied States is still reviewing Haiti's request for additional aid and troops after the assassination of President Jovenel Moise, White House spokesperson Jen Psaki said in a press briefing on Wednesday.
FILE PHOTO: Jovenel Moise addresses the media next to his wife Martine after winning the 2016 presidential election, in Port-au-Prince, Haiti. Picture taken November 28, 2016
Haitian President Jovenel Moise was shot dead at his residence last week. His wife, Martine Moïse, was wounded and airlifted to a US hospital. The police said that they identified 28 suspects and detained 17 of them.
Sourse: sputniknews.com