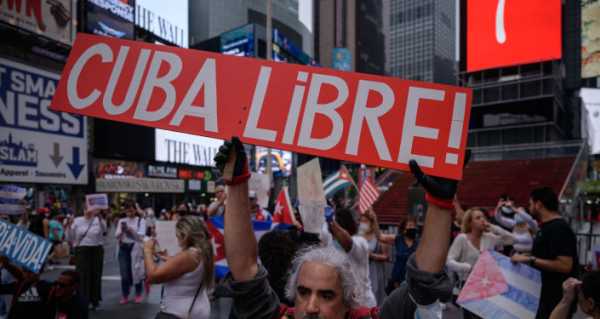 WASHINGTON (Sputnik) – The protests in Cuba over the weekend will have an impact on the United States' ongoing review of its policy toward the island nation, White House spokesperson Jen Psaki said in a press briefing on Wednesday.
Psaki added that Washington wants Cuban authorities to promptly release the protesters detained over the recent days.
Thousands of Cubans took to the streets on Sunday demanding free elections and the resolution of social issues. According to local media, protests and gatherings took place in eight Cuban cities, including Havana. In response, government and Communist Party supporters held their own marches.
Cuban Foreign Minister Bruno Rodriguez warned earlier in the day that calls for humanitarian intervention in the country, which are appearing on social media, may pave the way to "a military intervention by the United States".
Sourse: sputniknews.com