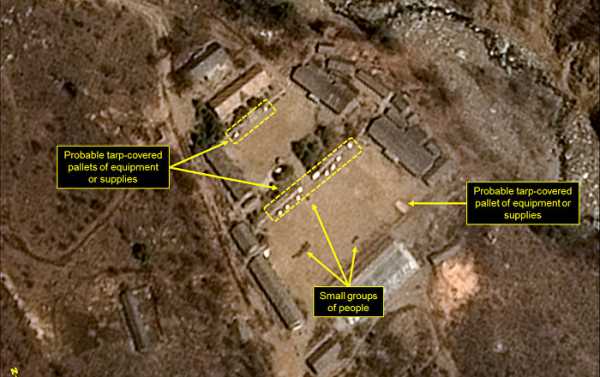 TOKYO (Sputnik) – Seoul regrets the fact that South Korean journalists were unable to fly to North Korea to cover the shutdown of Punggye-ri nuclear test site, the country's Unification Ministry said Tuesday.
"We regret the fact that South Korean journalists were unable to take off because of the lack of actions on part of North Korea although North Korea had invited journalists from South Korea to cover the dismantlement of Punggye-ri nuclear test site between May 23 and May 25," the ministry said in a statement.
Earlier in the day, foreign journalists who flew out to North Korea noticed that the South Korean reporters had not boarded the plane. Journalists from China, Russia, South Korea, the United Kingdom and the United States were expected to cover the event, but Pyongyang earlier on Tuesday refused to approve a list of South Korean journalists.
In April, a congress of the Central Committee of the Workers' Party of North Korea ruled that Pyongyang should halt all nuclear tests and intercontinental ballistic missiles launches and close its nuclear testing site in the country's north.
The ongoing rapprochement between Pyongyang and Seoul was put at risk, when on May 11, the United States and South Korea launched a two-week annual air combat regional exercise. Last Tuesday, North Korea decided to cancel ministerial level talks with Seoul over the drills.
The next day, North Korean First Deputy Foreign Minister Kim Kye Gwan said North Korea might cancel the summit between the country's leader, Kim Jong-un, and US President Donald Trump, scheduled for June 12 in Singapore, if Washington continues its anti-Pyongyang policy.
Sourse: sputniknews.com