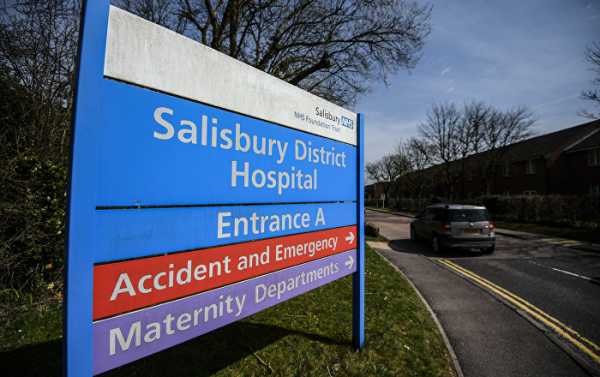 LONDON (Sputnik) – London's denial of public access to Russian ex-spy Sergei Skripal and his daughter Yulia, who were allegedly subjected to a nerve agent attack in Salisbury in March, for over five months increases suspicions about their forced isolation, a spokesman for the Russian Embassy in London said Tuesday.
The spokesman stressed that for almost half a year the Russian citizens have been deprived of contacts with relatives, friends, journalists, Russian official representatives, as well as freedom of movement.
"London persists in refusing our contacting [the Skripals] in order to make sure that they are not being pressured by the [UK] authorities. This only increases suspicions about the Skripals' forced isolation or the inconsistency between their real condition and the one that is being officially declared," the spokesman told reporters.
According to the Russian Embassy, journalists also cannot gain access to the Skripals without prior approval by the authorities, which may indicate that the issue is being censored in the United Kingdom.
On March 4, Skripal and his daughter were found unconscious on a bench at a shopping center in Salisbury. The United Kingdom and its allies accused Moscow of having orchestrated the attack with what UK experts claim was the A234 nerve agent, without presenting any proof. Russian authorities have strongly refuted the allegations as groundless.
The Skripals have since recovered from the attack and were discharged from the hospital where they were being treated.
The Russian Foreign Ministry has delivered over 60 notes to the UK Foreign Office requesting access to the investigation into the case, affected Russian citizens and offering cooperation, including in conducting a joint probe into the incident, however, they have gone unswered by UK authorities.
Sourse: sputniknews.com