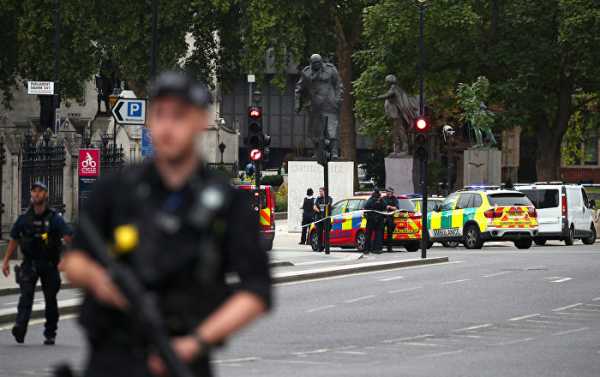 UK officials have held an emergency Cobra meeting following the terror attack on Westminster.
Following the meeting, the Prime Minister's official spokesman revealed there were 676 live investigations by MI5 and counter terrorism police recorded at the end of June 2018. That's up from 500 in March.
Between 2010 and 2017, police made 2029 terror arrests, 412 of those were made at the end of 2017.
"Today's suspected attack outside the Houses of Parliament is shocking", Theresa May said in a statement.
"For the second time in as many years the home of our democracy, what is a potent symbol of our precious values of tolerance and freedom, has witnessed terrible scenes just yards from its door."
Theresa May also praised the "formidable" emergency services who were on the scene in minutes. The Prime Minister, who is on holiday at the moment said the terror threat to the UK from terrorism remains severe.
"The twisted aim of the extremists is to use violence and terror to divide us. They will never succeed," Theresa May said at the end of her statement.
A man remains in custody held on suspicion of terror offences after a car he was driving crashed through security barriers outside the Houses of Parliament in Westminster. Scotland Yard says the man in his late 20's was not known to police or MI5; it's understood he's from the Birmingham area of Britain and was acting alone.
Sourse: sputniknews.com