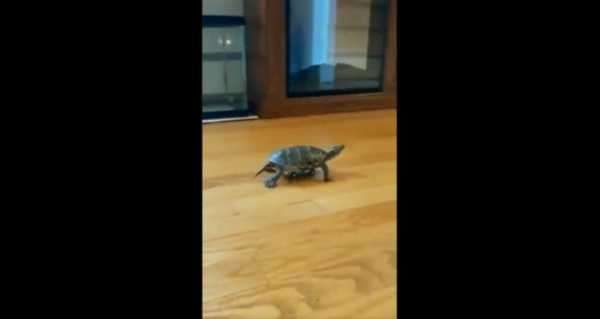 This 13-second clip was posted on Twitter by 'Earth's Beauty' on Thursday with the caption, "Significantly improved speed". Within no time, the amusing clip attracted 2,000 likes and 377 retweets.
A video of a turtle moving around swiftly on a toy car has gone viral and will bring a smile to your face.
Netizens are in splits looking at the trending video of a turtle speeding around a house with the help of a toy car.
​Having a good laugh at this video, one user wrote, "With such newly improved speed, the new bunny & tortoise race story could be rewritten."  Another user aptly captioned it "Turtle on wheels."
Sourse: sputniknews.com