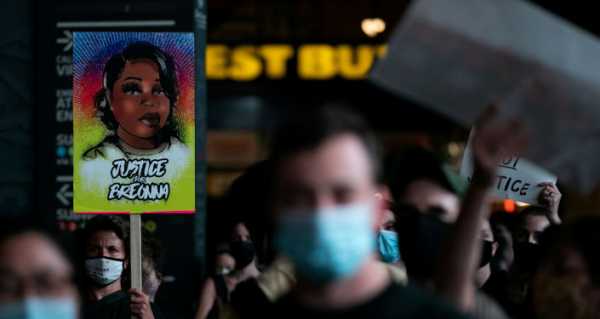 WASHINGTON (Sputnik) – Riots broke out in Louisville on Wednesday after the state attorney general announced that no criminal charges will be filed against the police officers involved in the death of African-American woman Breonna Taylor in March.
A gunman who shot two police officers during riots in Louisville, Kentucky, overnight has been charged with 16 criminal counts, interim Louisville Police Chief Robert Schroeder said during a press conference on Thursday.
Two law enforcement officers were injured on Wednesday in Louisville during protests that erupted after the state attorney general ruled to clear the policemen accused of killing the African-American woman Breonna Taylor of their charges.
Taylor was killed in March in Louisville after the police raided her home searching for suspected drug dealers. The officers had to resort to firearms after Taylor's boyfriend opened fire, fearing that the policemen, who he later said did not introduce themselves, were burglars. The policemen fired several shots which fatally hit Taylor.
On Wednesday, one of the police officers was charged with three counts of wanton endangerment, and the other two officers were fully acquitted.
Sourse: sputniknews.com