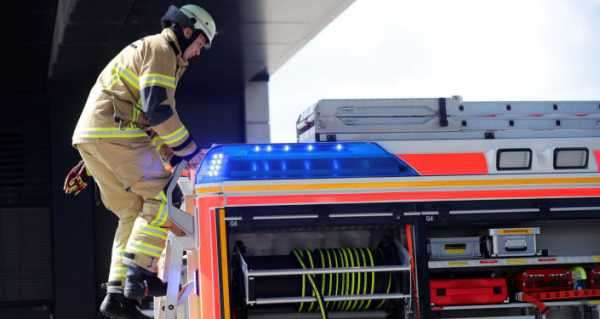 The cause of the fire is presently unclear. According to German daily Der Tagesspiegel, there were no people near the church and no one was injured in the incident.
The roof of Jeremia-Kirche, an evangelical church under construction in Berlin's western borough of Spandau, has caught fire, Berlin Fire Brigade said Thursday.
100 firebrigade units and 23 vehicles have been rushed to the scene to contain the blaze. According to the fire department's spokesman, the fire's source is hard to reach as the roof had been fully engulfed by flames. The firefighting team was forced to use a fognail – a nozzle driven into the roof to pump water into the inaccessible areas. One firefighter fainted while battling the blaze, but received urgent medical care and did not need to be taken to hospital. No one else was injured in the incident. The fire department asked the local population to avoid the area and close their windows at home.
​
Sourse: sputniknews.com