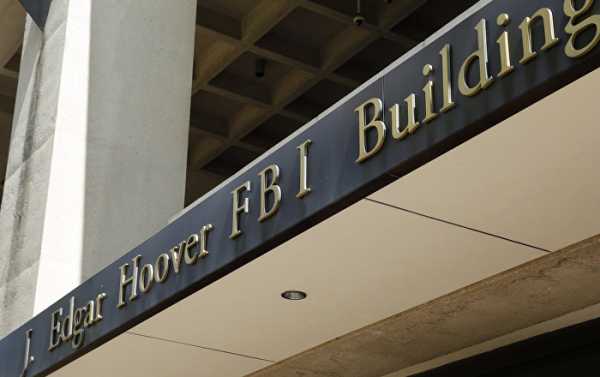 WASHINGTON (Sputnik) – US General Services Administration (GSA) chief Emily Murphy may have misled Congress about President Donald Trump's involvement in scrapping plans to relocate FBI headquarters, the GSA Inspector General concluded in a report.
"We found that Administrator Murphy's testimony before the House Appropriations Committee, Financial Services and General Government Subcommittee on April 17, 2018, was incomplete and may have left the misleading impression that she had no discussions with the President or senior White House officials in the decision-making process about the project," the report said on Monday.
At issue is Murphy's April 17, 2018 testimony before House of Representatives Appropriations Subcommittee on Financial Services and General Government, in which Murphy was asked at least twice whether Trump and senior White House officials were involved in the decision to keep the FBI headquarters building in downtown Washington.
The GSA, which manages US government property, had developed plans over the past 14 years to relocate FBI headquarters to a secure suburban campus that could be hardened against potential terrorist attacks.
In the summer of 2017, however, the Trump administration abruptly changed direction, deciding to tear down the existing FBI headquarters and construct a new building at the same location.
The IG report also found that the GSA provided inaccurate cost estimates of the project, claiming that the new plan would cost less than moving FBI headquarters out of downtown Washington by understating costs of the revised plan by $516 million.
Earlier on Monday, Congressman Gerry Connolly called on Congress to investigate Trump's involvement in the decision, noting a potential conflict of interest because the FBI headquarters location benefits business at the Trump International Hotel, which is located on Pennsylvania Avenue adjacent to the FBI building.
FBI Says China, Not Russia, 'Most Significant' Intelligence Threat to US
Sourse: sputniknews.com