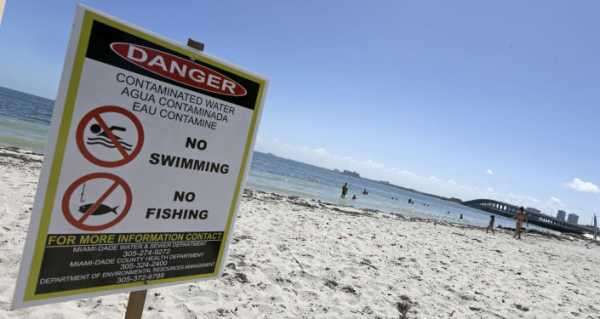 MOSCOW (Sputnik) – Florida Governor Ronald DeSantis will be traveling to Manatee County where a former phosphate mine is leaking contaminated water into the Gulf of Mexico.
"Tomorrow morning I'll be traveling to Manatee County … to meet with local officials regarding Piney Point. All residents impacted should heed local evacuation orders," DeSantis wrote on Twitter on Saturday night.
Earlier in the day, the governor announced a state of emergency after a break was detected in the wall of a large pond at the Piney Point plant.
Manatee County Commission Chairman Vanessa Baugh said in a Saturday statement that a complete evacuation of the Piney Point reservoir site and surrounding areas had been ordered.
Sourse: sputniknews.com