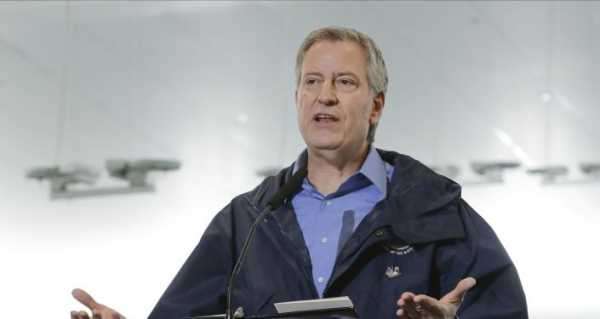 There have already been quite a few hits to President Donald Trump's business empire since the deadly riots at the US Capitol on 6 January, which even prompted the House to spearhead an impeachment debate, dubbed by POTUS as a "continuation of the greatest witch hunt in the history of politics".
New York City Mayor Bill de Blasio has told MSNBC in an interview that "the Big Apple" is ending all its contracts with the Trump Organisation worth around $17 million annually. The Organisation is party to a city contract to operate two ice rinks and a carousel in Central Park as well as a golf course in the Bronx.
Amid accusations that Trump allegedly incited the Capitol mob on 6 January, the PGA voted to strip its namesake championship from Trump's Bedminister golf course in New Jersey, next year.  Also, a British golf organisation also said the British Open will not be hosted by a Trump property in the "foreseeable future", and the e-commerce company Shopify moved to stop its involvement in running the online Trump Store.
President Donald Trump participates in a round of golf at the Trump National Golf Course on Saturday, Nov. 7, 2020, in Sterling, Va
Separately, a handful of banks, including one of Trump's biggest lenders, Deutsche Bank, have reportedly said they would abstain from lending to Trump's company:
Some family members, however, came up with upbeat comments, with Eric Trump for his part suggesting that his father had "created the greatest political movement in American history" and that his prospects are "endless", Eric told The Associated Press on Tuesday.
Blows to the Trump family's business, which already number quite a few, are part of a liberal "cancel culture", Eric said, noting combatively that his father will leave the Oval Office with a powerful brand vehemently supported by millions of voters who will follow him "to the ends of the Earth".
From left, Jared Kushner and his wife Ivanka Trump, Eric and Lara Trump, Kimberly Guilfoyle and Donald Trump Jr., Tiffany Trump, President Donald Trump and first lady Melania Trump and Barron Trump stand on stage on the South Lawn of the White House on the fourth day of the Republican National Convention, Thursday, Aug. 27, 2020, in Washington
The Capitol mayhem, which has ultimately resulted in an impeachment resolution soon to be debated on the House floor, saw five people, four protesters and a police officer, die. The Democrats instantly blamed the incident on Trump, who had spoken moments before the crowd swarmed the legislative building, voicing calls for Vice President Mike Pence to invoke the 25th Amendment to remove the president just a week before his successor Joe Biden assumes office.
Sourse: sputniknews.com