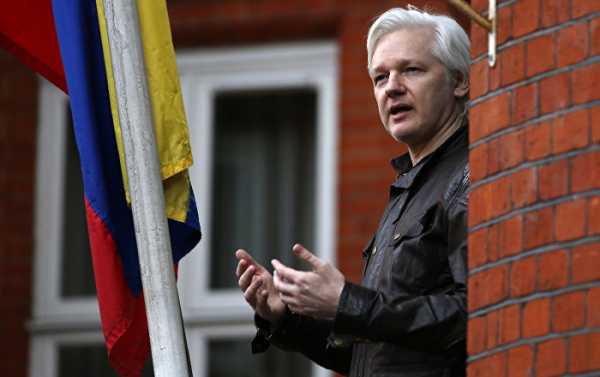 In January, Julian Assange's advocates made an application to the court, explaining that his breach of former bail conditions was no longer valid as Sweden had withdrawn the European arrest warrant and proceedings against Assange had ended.
Julian Assange has dismissed the allegations suggesting that a UK court upheld an arrest warrant against him as "fake news," adding that the hearing was still underway.
"Wall to wall fake news stating … the government won today's hearing. Nothing of the sort has happened. The hearing is still happening. Only one point has been ruled on," he posted on his Twitter account.
Being afraid of extradition to the United States over his whistleblowing organization's exposure of classified documents, Assange has been living at Ecuador's embassy in London since summer 2012, being granted political asylum, thereby breaching his bail conditions.
In December 2017, Ecuador granted naturalization (the legal process by which a non-citizen in a country may acquire its citizenship) to Assange. Ecuador's Foreign Ministry explained the move by saying that they feared third party states may threaten his life.
The UK issued a warrant in 2012, and he would have been arrested for skipping bail to avoid extradition to Sweden to face an allegation of rape if he attempted to leave the embassy. Despite the fact that the Swedish case has been dropped, the British authorities consider that he breached his bail conditions.
Julian Assange has been in hiding since he released thousands of classified US military documents and diplomatic cables on his whistleblowing website WikiLeaks in 2010.
Sourse: sputniknews.com