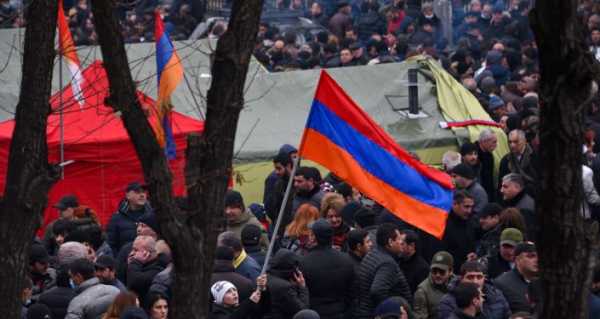 YEREVAN (Sputnik) – The leader of Armenia's united opposition, Vazgen Manukyan, said President Armen Sarkissian had agreed to a meeting.
The opposition demanded a meeting after the president refused to sign a decree on the dismissal of Chief of the General Staff Onik Gasparyan and did not send the draft decree to the Constitutional Court.
"Yes, we will meet in the morning," Manukyan said when asked if Sarkissian agreed to the meeting. He said he did not want to name the exact time.
Sourse: sputniknews.com