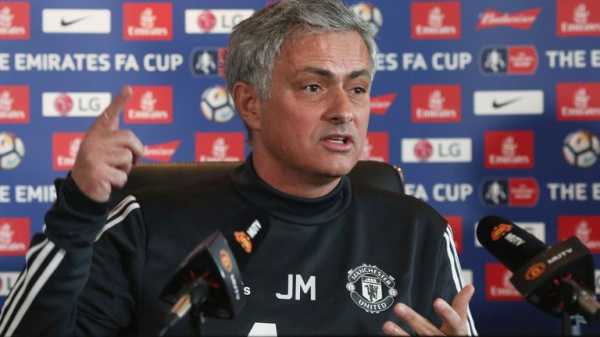 Sky Sports News North West Reporter James Cooper analyses Jose Mourinho's news conference, as the Manchester United manager came out fighting.
This was Jose Mourinho like we've never seen him before.
There were no choice words from the Manchester United manager. He wanted to get his message out there following Tuesday's Champions League exit to Sevilla.
The message was loud and clear – "I am going nowhere and I am up for the fight!"
Mourinho was certainly in the mood to throw more than a few verbal punches as he launched into a 12-minute defence of his record, showing passion, vitriol and desire.
Comparing his own achievements to United's in the last seven years, Mourinho was clearly keen to impress upon the fans the job that still needs to be done at the club, using the word "heritage" 10 times to emphasise his point.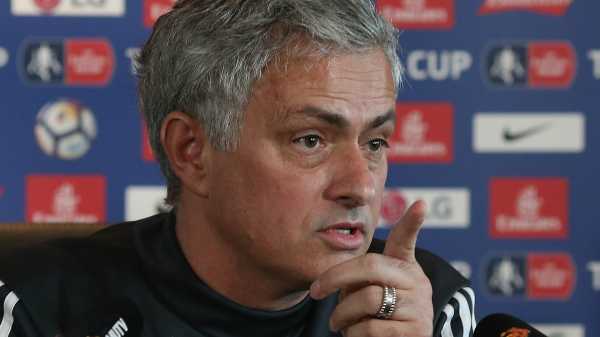 Jose Mourinho launches an impassioned defence of his record in the wake of Man Utd's shock exit from the Champions League
"I say to the fans that the fans are the fans and have the right to their opinions and reactions but there is something that I used to call 'football heritage'," Mourinho said.
"I don't know if, I try to translate from my Portuguese, which is almost perfect, to my English, which is far from perfect – 'football heritage', what a manager inherits.
"So, in seven years with four different managers, once not qualify for Europe, twice out in the group phase and the best was the quarter-final. This is football heritage.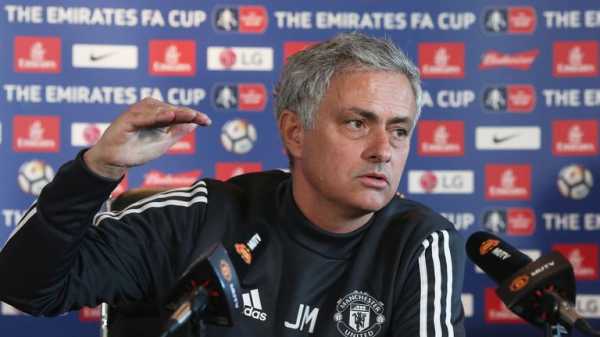 "If you want to go to the Premier League, the last victory was 2012-13 and in the four consecutive seasons United finish fourth, fifth, sixth and seventh.
"So in the last four years, the best was fourth. This is football heritage. It means that when you start the process you are here, you are there or you are there, is heritage."
United may sit second in the Premier League, but they remain a world away from the champions-elect Manchester City this season, despite the big-money arrivals of Romelu Lukaku, Alexis Sanchez, Nemanja Matic and Victor Lindelof at the club.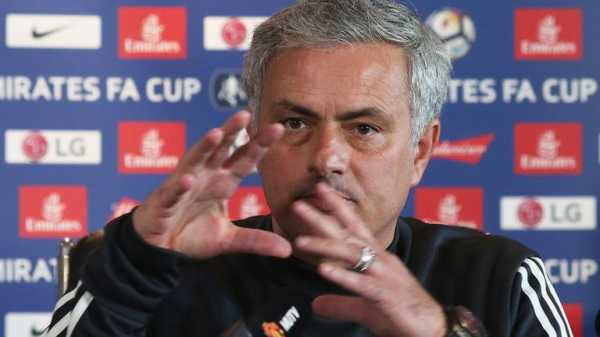 This is something that is not lost upon Mourinho.
The FA Cup is now United's only hope of securing silverware with Brighton the visitors to Old Trafford on Saturday – a match which will bring back memories of the club's 1983 final success.
Although FA Cup success is unlikely to silence his critics, Mourinho has certainly shown he has the fight to take it all on at United.
But whether he can land the knockout punch on Manchester City remains to be seen.
Also See:
WATCH: Jose's 12-minute defence
Man Utd v Brighton preview
Jose: I won't run away
Rojo extends Man Utd stay
Sourse: skysports.com