Mercedes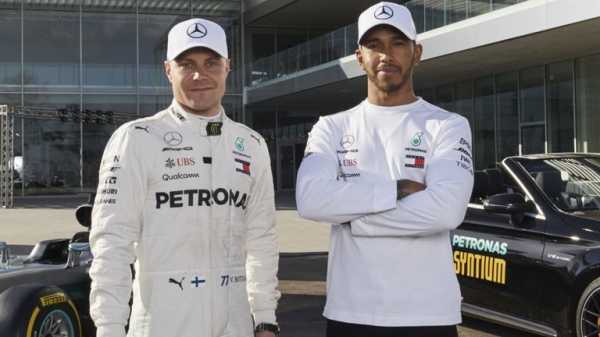 Lewis Hamilton v Valtteri Bottas
| | | |
| --- | --- | --- |
| 2017 head-to-head | HAMILTON | BOTTAS |
| Qualifying | 13 | 7 |
| Points (Placing) | 363 (1st) | 305 (3rd) |
| Seasons finished ahead | 1 | 0 |
Up against a driver gunning for his fifth world title in 2018, Valtteri Bottas faces probably the sternest intra-team challenge of anyone this year in Lewis Hamilton. On his very best weekends last season, Sochi and Abu Dhabi being perhaps the examples, Bottas was able to beat Hamilton fair and square, but it was the majority of other rounds – most noticeably the six in succession from Belgium to the USA after the summer break – that ultimately came to define the another Lewis title-winning season at Mercedes.
"I have no doubt we will see a better Valtteri in 2018," predicted Mercedes chief Toto Wolff during the winter, with Bottas' need for more consistent form heightened by the fact he is only on a one-year contract and the team certainly have at least two obvious alternative options for 2019. Hamilton is not unbeatable but boasts an ominous 9-2 season advantage in terms of championship placing over his various team-mates across his F1 career. On the evidence of last season, Bottas will have to go some to level his own personal score with Lewis by the end of 2018.
Ferrari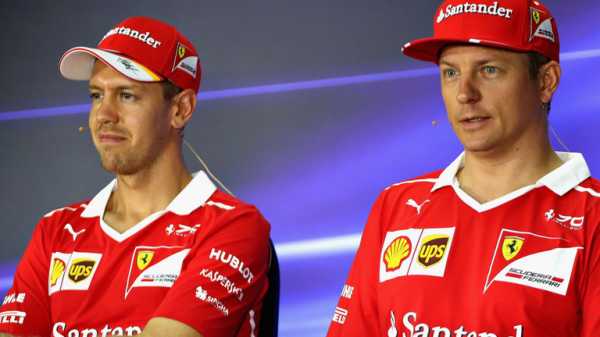 Sebastian Vettel v Kimi Raikkonen
| | | |
| --- | --- | --- |
| 2017 head-to-head | VETTEL | RAIKKONEN |
| Qualifying | 15 | 5 |
| Points (Placing) | 317 (2nd) | 205 (4th) |
| Overall head-to-head | | |
| Qualifying | 40 | 20 |
| Points | 807 | 541 |
| Seasons finished ahead | 3 | 0 |
Into the fourth season for the sport's most experienced driver line-up but one yet, for all its harmony and now established pecking order, has yet to deliver Ferrari that elusive world title. After winning the qualifying battle in 2016, Kimi Raikkonen was comfortably outqualified and outpointed by Sebastian Vettel in 2017 with the veteran Finn still yet to win a race since returning to Ferrari four years ago. Saying that, the Finn could fairly point to two races last season, Monaco and Hungary, when he could have won had he not been such a compliant team player.
There's certainly a sense that the presence of Raikkonen gives Vettel an advantage that neither his rivals at Mercedes nor Red Bull enjoy, but Sergio Marchionne has nonetheless put the 38-year-old on notice by suggesting it "probably is the last season to find the right key" to see him operating consistently at his best. Even if he does, history suggests Vettel will again deliver the big race results in 2018.
Red Bull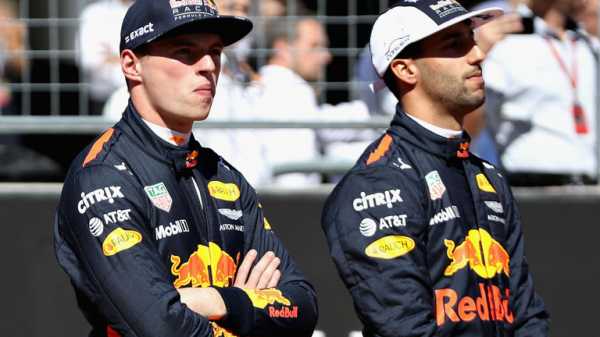 Daniel Ricciardo v Max Verstappen
| | | |
| --- | --- | --- |
| 2017 head-to-head | RICCIARDO | VERSTAPPEN |
| Qualifying | 7 | 13 |
| Points (Placing) | 200 (5th) | 168 (6th) |
| Overall head-to-head | | |
| Qualifying | 18 | 19 |
| Points | 420 | 359 |
| Seasons finished ahead | 2 | 0 |
Red Bull believe they have the best driver pairing in Formula 1 and the battle between their two chargers is set to take on extra significance in 2018 thanks to their contrasting contractual positions. Max Verstappen begins a newly-lucrative three-year term, while Daniel Ricciardo enters the final 12 months of his current deal. This season, particularly the campaign's early months, could dictate how the next stages of their careers go from here.
The headline comparisons in 2017 were easy enough to work out – Verstappen comfortably won qualifying, while Ricciardo scored more points. But the myriad of race-day reliability problems suffered by both drivers – Verstappen had seven DNFs, Ricciardo had six – clouded the picture. For instance, Verstappen won one more race, yet Ricciardo finished on the podium twice as often. Ricciardo scored 32 more points, yet only beat Verstappen twice in the seven races they both finished. Improved reliability and the chance of a title-challenging car should allow a clearer picture to emerge in what has proved to be one of the grid's most competitive in-house rivalries.
Force India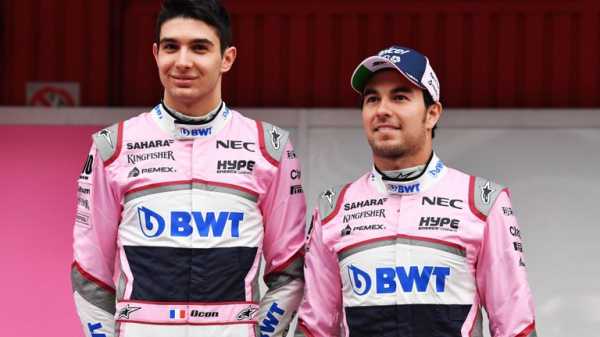 Sergio Perez v Esteban Ocon
| | | |
| --- | --- | --- |
| 2017 head-to-head | PEREZ | OCON |
| Qualifying | 13 | 7 |
| Points (Placing) | 100 (7th) | 87 (8th) |
| Seasons finished ahead | 1 | 0 |
When Force India's drivers started trading insults off the track as well as car bodywork on it after last year's Belgian GP, it looked as though the partnership might have to be broken up for 2018. But, after a period of imposed calm when the management implemented team orders, the fast but feisty Sergio Perez–Estaban Ocon pairing remains in tandem for a second season.
Perez, Force India's senior driver, was the faster qualifier and scored more points than Ocon in the Frenchman's first full season of F1, but the gaps were consistently small – particularly from the summer break onwards, when Perez edged it on points (44 to 42) but Ocon was marginally ahead in qualifying (5 to 4). Two-car points finishes were a regular occurrence in 2017 but, with the team on low-key form during the winter wary of big improvements from McLaren and Renault, the Force India's pair could find there's a greater difference this year between a good race weekend and an average one.
Williams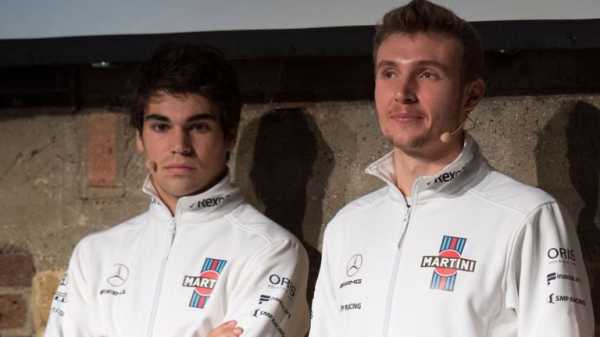 Lance Stroll v Sergey Sirotkin
First season as team-mates
The youngest pairing on the grid, although not quite also the least experienced thanks to Lance Stroll's learning campaign in the sport last year. But a combined total of 20 Grands Prix between the Canadian teenager and newcomer Sergey Sirotkin still represents an experience shortage, particularly given Felipe Massa accounted for over 250 races' worth alone last season.
But that's where former race winner Robert Kubica will play a key role from a development position the team have stressed won't simply be F1's equivalent of the 'sub's bench'.
Renault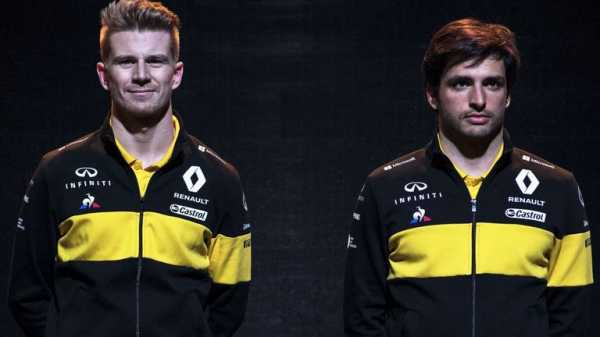 Nico Hulkenberg v Carlos Sainz
| | | |
| --- | --- | --- |
| 2017 head-to-head | HULKENBERG | SAINZ |
| Qualifying | 3 | 1 |
| Points | 9 | 6 |
| Four races as team-mates | | |
Direct comparisons between Renault's drivers can only really start to be made in 2018, although Nico Hulkenberg used his greater experience at the team to stamp an early marker in the final four races of last season when Carlos Sainz joined from Toro Rosso. Both drivers are reliable points scorers but podium finishes have so far remained out of reach, although the 30-year-old Hulkenberg's wait (a record 135 races) is considerably longer than the 23-year-old Sainz's (60 races).
Only Ferrari arguably made a bigger step change in performance than Renault last winter and the target for the rebuilding former champions is to make a similar jump again to start pushing for the first podium finishes of their full F1 return. For Hulkenberg and Sainz, the battle to be the first to deliver on that important milestone – for both team and individual – will be one of 2018's most intriguing subplots.
Toro Rosso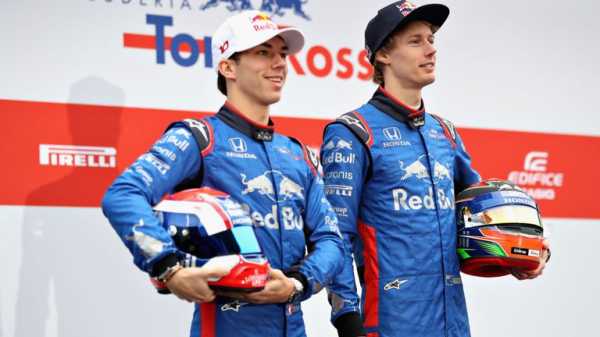 Pierre Gasly v Brendon Hartley
| | | |
| --- | --- | --- |
| 2017 head-to-head | GASLY | HARTLEY |
| Qualifying | 1 | 1 |
| Points (Placing) | 0 (21st) | 0 (23rd) |
| Three races as team-mates | | |
It's not technically a completely-new pairing for 2018, but anything that may have been gleaned from Pierre Gasly and Brendon Hartley's early battle at Toro Rosso in the closing races of last year can be essentially forgotten. The team slipped to the bottom of the field amid a catalogue of engine problems and a messy end to their relationship with Renault, hardly helping either Gasly or Hartley gain any early momentum.
The 28-year-old Hartley, a two-time sportscar champion, has the greater experience, but Gasly has plenty of junior single-seater pedigree and if Honda confound external expectations and take a big step forward in their first year away from the pressure cooker of McLaren, 2018's only pairing currently without an F1 point could throw in a surprise result or two.
Haas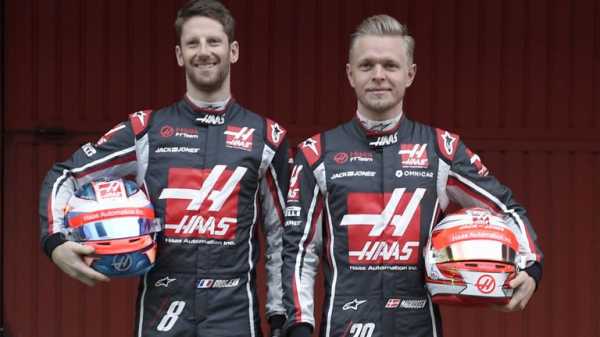 Romain Grosjean v Kevin Magnussen
| | | |
| --- | --- | --- |
| 2017 head-to-head | GROSJEAN | MAGNUSSEN |
| Qualifying | 12 | 8 |
| Points (Placing) | 28 (13th) | 19 (14th) |
| Seasons finished ahead | 1 | 0 |
There's every reason to believe it's a big season for Romain Grosjean and Kevin Magnussen. They both had their fair share of good and bad weekends in their first season as team-mates in 2017, mirroring Haas' own inconsistent form. Yet with the potential for a number of seats to change hands come the winter, big seasons for either could yet propel them back into contention for a move up the grid. On the flip side, disappointing seasons for one or both could see them fade from front-running contention – for good.
Given he turns 32 in April and is into his eighth season on the grid, Grosjean is surely particularly at 'now or never time' to finally land that big F1 break. His best season, when he finished on the podium six times for Lotus, was five years ago now and his narrow victory over Magnussen in 2017 doesn't suggest Haas's partners Ferrari, or anyone else for that matter, has placed the Frenchman any closer to the top of their shopping list.
McLaren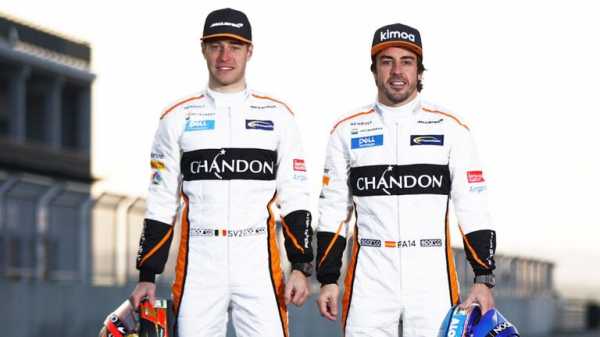 Fernando Alonso v Stoffel Vandoorne
| | | |
| --- | --- | --- |
| 2017 head-to-head | ALONSO | VANDOORNE |
| Qualifying | 16 | 3 |
| Points (Placing) | 17 (15th) | 13 (16th) |
| Seasons finished ahead | 1 | 0 |
McLaren's 2017 travails with Honda made it a difficult season for both Fernando Alonso and Stoffel Vandoorne but it should probably still have been little surprise that it was the team's experienced campaigner who fared significantly better.
Vandoorne may have a sensational junior pedigree and undoubted speed but still had to adapt his driving style to the particulars of an F1 car, meaning two-time champion Alonso was rarely beaten in qualifying (three times) and the race (once) when both cars, albeit rarely, finished. With a stronger engine and the promise of challenging for podiums, Alonso v Vandoorne – the classic experience v youth duel – should be more rewarding for both drivers in 2018.
Sauber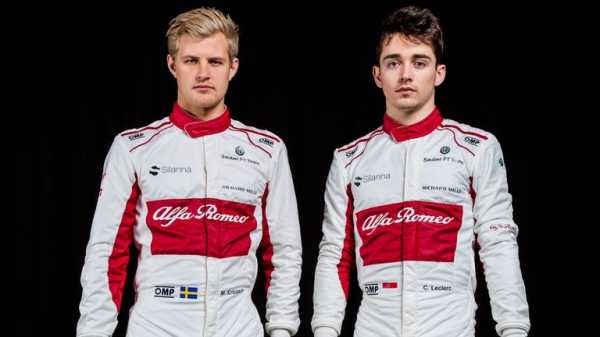 Marcus Ericsson v Charles Leclerc
First season as team-mates
A third different team-mate in four seasons for Sauber stalwart Marcus Ericsson, with Ferrari protege Charles Leclerc probably set to prove the Swede's toughest challenge yet. That's at least the expectation, although it of course does mean that the focus will be on Leclerc to hit the ground running in his rookie season and transfer his scintillating F2 form to the top level.
With a Ferrari seat potentially up for grabs at year's end, Leclerc certainly isn't short of motivation even if Sauber fail to move away from the back of the field.
Watch the F1 2018 season-opening Australian GP exclusively live on Sky Sports F1 from March 23-25. Sky Sports F1 is the only place to watch every Formula 1 Grand Prix, qualifying and practice session live in 2018. Get Sky Sports F1.
Also See:
When's the Australian GP on Sky?
How to watch with Sky F1 in 2018
WATCH: F1 Report Development Special
Subscribe to Sky F1 for 2018
Sourse: skysports.com