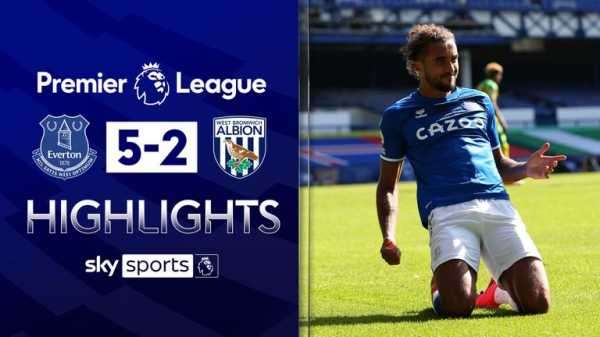 2:59 FREE TO WATCH: Highlights from Everton's win against West Brom in the Premier League
"He is comfortable with the team and everything is OK. In this moment he is using his quality. This is the quality I saw at Madrid and the same quality I saw at Bayern.
"The quality of James makes him play easy. His football is not so complicated because when he gets space he likes to use his quality on passes and when he has no space and is under pressure he tries to play simple.
"This is what every player has to do: use quality when there is space and play simple when there is no space."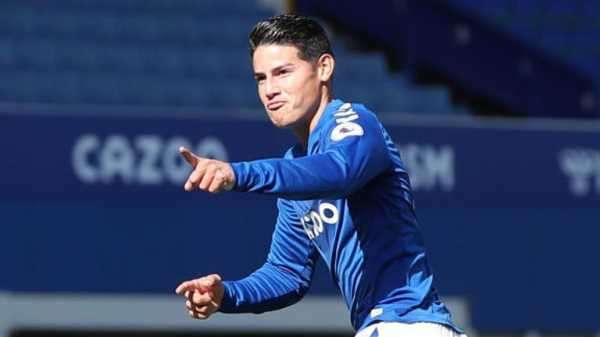 But on the overall performance at the team, Ancelotti believes the 5-2 scoreline was flattering to Everton and has already picked out areas of improvement.
He told BT Sport: "I think the result doesn't reflect what really happened on the pitch because honestly, in the first half, they were better than us. They played well at the beginning, I think we had a good reaction after the goal we conceded and of course, with ten men, we had one advantage in the game. It was easier in the second half.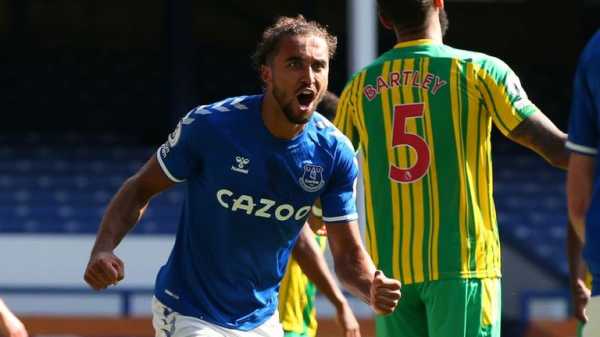 "I have seen more ambition and motivation [since returning from the summer break], more focus. At the moment, it is good but we have to pay attention because every game can be difficult. This is a good test for us today, everyone will be happy because we have a great result but if you look inside the performance, there are a lot of points where we can do better. But after two games, it is normal that everything is not perfect."
Bilic: We only have ourselves to blame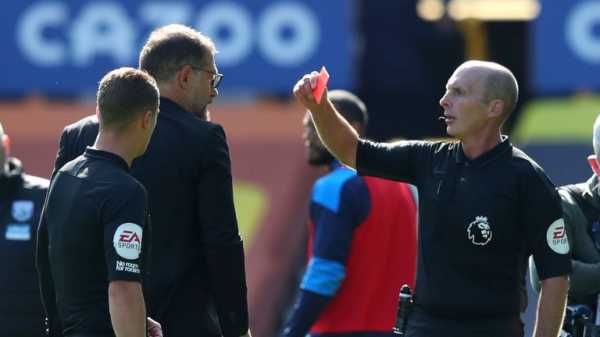 It was a very different afternoon for West Brom. Despite a bright start, they fell 2-1 behind at the end of the first half before Kieran Gibbs was sent off for lashing out at James.
Manager Bilic also saw red just after the half-time whistle for confronting referee Mike Dean on the pitch and watched on from the stands in the second half.
"It affected the game massively," he said. "To go 2-1 down and one man down is very difficult.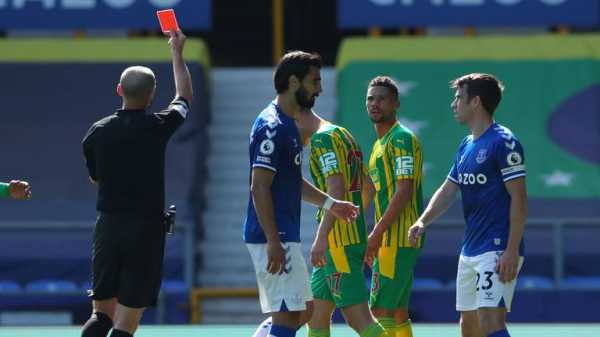 "We have only ourselves to blame. Kieran did a couple of mistakes. He stayed on his feet (when Rodriguez connected with him) and then reacted so he did not give the referee any other option but to give him a red.
"If he was more savvy, if he had gone down after James had touched him…but he took the worst option by not going down and then reacting with his hand.
On his own dismissal, he added: "As a manager I should be in a situation to ask the referee what's going on. I didn't swear. I asked him in a frustrated way but I didn't go over the line but he just ignored me and gave me red. I told him if you want to kill us, kill us. That's all."
Gibbs later took to Twitter to apologise for his actions, saying: "I take full responsibility for today's game. I let the team and supporters down with a moment of stupidity. I have always tried to play the game fairly and will make sure I keep disciplined when provoked. I should not have reacted and for that I apologise."
Sourse: skysports.com