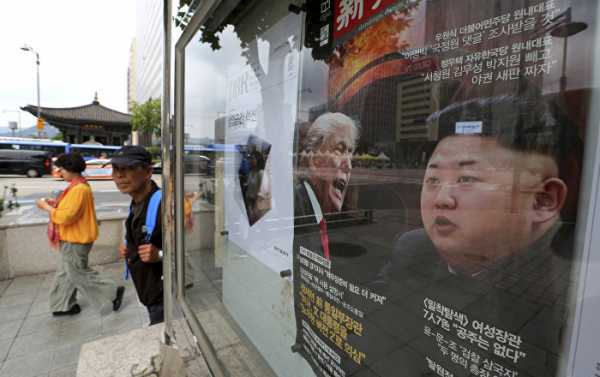 WASHINGTON (Sputnik) – The United States is prepared for the meeting between US President Donald Trump and North Korean leader Kim Jong-un and will do its utmost to ensure that the summit is successful, US Secretary of State Mike Pompeo told reporters on Tuesday.
"We will do what it takes to make sure that this is a successful meeting, whether that's meeting with the North Koreans in some third country or whatever it may take. We are prepared," Pompeo said. "I wouldn't care to predict whether that will happen, only to predict that we'll be ready in the event that it does."
Pompeo added that the administration continues to prepare for an expected June 12th meeting between the two leaders, despite doubts about whether the meeting will take place on that date.
Meanwhile, the White House continues to make arrangements for President Donald Trump's meeting with North Korean leader Kim Jong-un in Singapore on June 12, Press Secretary Sarah Sanders said in a briefing on Tuesday.
"We continue to prepare for the summit, and if they want to meet, we will certainly be ready… We remain clear-eyed in these negotiations," Sanders told reporters.
Earlier in the day, Trump said during a joint appearance with South Korean President Moon Jae-in that the summit could happen as planned, but there is also a possibility it could "happen later."
Sanders noted that the position of the United States with respect to North Korea has not changed. The Trump administration will keep pursuing the denuclearization of the Korean Peninsula with the help of international allies, including South Korea.
The press secretary added Trump's meeting with Moon on Tuesday regarding the historic summit was very productive.
Last Tuesday, Pyongyang made a decision to cancel ministerial level talks with Seoul over the US-South Korea military drills. The next day, North Korean First Deputy Foreign Minister Kim Kye Gwan said North Korea might cancel the summit between Kim and Trump, if Washington continues its hostile policy.
Sourse: sputniknews.com