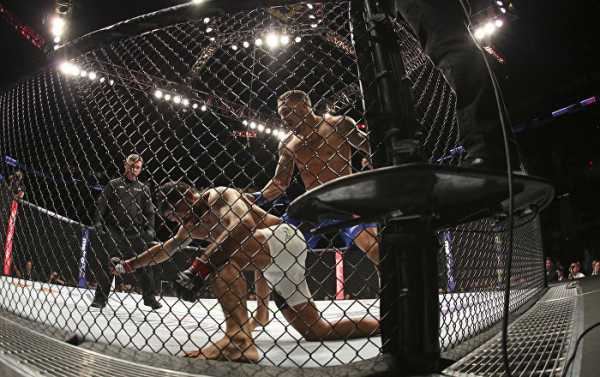 Just a split second after Williams got back to a standing position, a vicious walk-off head kick sent him crashing down to the canvas.
Eryk Anders claimed a third-round knockout victory over fellow American Tim Williams in a middleweight bout during the UFC Fight Night event on Saturday night.
After an action-packed fourteen minutes, Anders landed a devastating head kick as his quarry was getting up off the canvas. Replays showed Anders delivered the knockout just micro-seconds after Williams' right hand came off the canvas, making him legal to kick.
Sourse: sputniknews.com