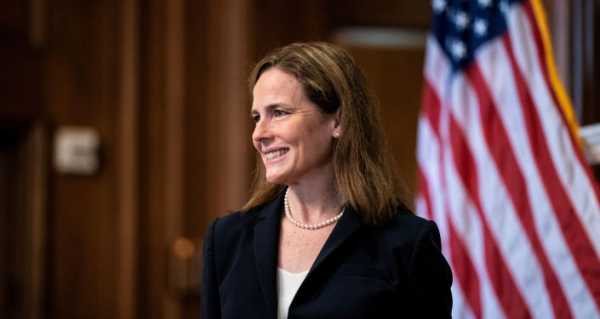 Last month, US President Donald Trump nominated Amy Coney Barrett for the post of the Supreme Court justice following the death of Ruth Bader Ginsburg.
Watch a live broadcast from the US Senate where a final vote on Barrett's nomination as a new justice is taking place.
The procedure is taking place following three days of the Senate debating the nomination.
If appointed, Amy Coney Barrett will become the sixth Republican appointee in the panel which comprises nine judges.
Her nomination has strongly divided Democrats and Republicans, with the former expressing their concerns about the whole process being "illegitimate" and opposing to a Supreme Court nomination so close to the date of the presidential election.
Sourse: sputniknews.com