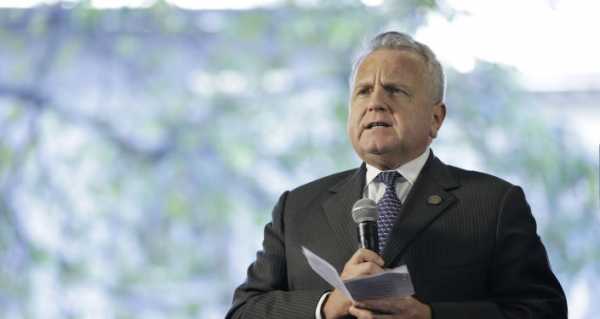 Earlier on Friday, Moscow banned eight US citizens from entering the country, including the US Attorney General, US Secretary of Homeland Security and FBI Director, as a response to the sanctions Washington has slapped over allegations of election meddling and the SolarWinds hack.
The US Embassy in Russia is studying Moscow's announced response to US sanctions, but has not yet received diplomatic notes detailing the future work of the US diplomatic mission in Russia, US Ambassador to Russia John Sullivan said in a statement seen by RIA Novosti.
On Friday, the Russian Foreign Ministry said on Friday as part of response measures to the latest round of sanctions introduced by Washington that ambassadors of Russia and the United States should be in their respective capitals to analyze the current situation and hold consultations.
The Russian Foreign Ministry condemned the new US sanctions as running contrary to the interests of the two nations.
In March, Russian Ambassador to the United States Anatoly Antonov was invited to Moscow for consultations to analyze further actions in the context of relations with the United States. During consultations in Moscow, Antonov held meetings at the Foreign Ministry, both houses of parliament, as well as with Kremlin aide Yury Ushakov. Kremlin spokesman Dmitry Peskov said on Friday that Russian President Vladimir Putin would decide when Antonov should return to Washington.
Putin commented on Biden's words, wishing him good health and reminding him that evaluating other people is like looking in a mirror, and invited Biden to continue the discussion online.
Sourse: sputniknews.com