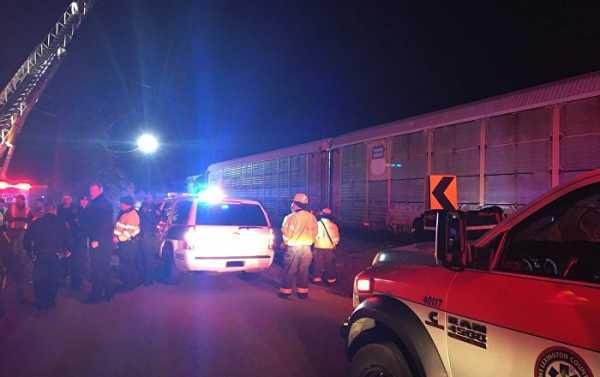 An Amtrak train has collided with a CSX supply train in South Carolina en route from New York to Miami, NBC New York TV reported. At least two people have been reported dead and some 116 injured as a result of the accident.
According to South Carolina governor Henry McMaster, at least 116 people were injured in the accident.
The Amtrak reports of injured among the 139 passengers and 8 crew members, with no immediate information on their exact number.
According to the official Twitter account of the Lexington County Sheriff, as a result of the collision several train cars derailed. Rescuers have arrived at the scene of the accident.
The county Sheriff also reported of two people being killed as a result of the accident.
Earlier, the Official page of the South Carolina Emergency Management Division confirmed the number of killed, adding that at least 50 people had been wounded.
The Emergency Management Division has held a media briefing at 6:30 a.m. local time (11:30 GMT).
Sourse: sputniknews.com