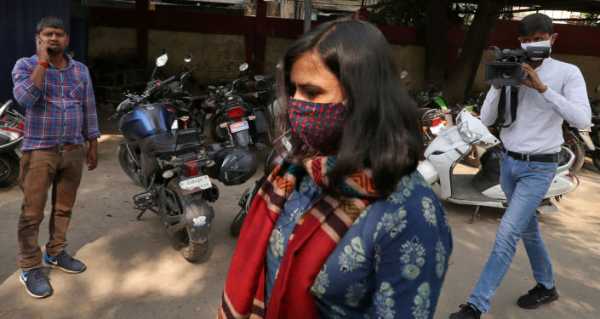 On 25 February, cabinet ministers Ravi Shankar Prasad and Prakash Javadekar announced India's first guidelines to regulate the country's digital space. The Supreme Court of India, however, called these newly released regulations "toothless" and ordered the government to formulate stronger regulatory laws.
The Indian Supreme Court on Friday granted protection from arrest to Aparna Purohit, the head of Amazon India, in a case filed against a web series called "Tandav" streaming on Amazon's over-the-top (OTT) content platform Prime. 
Earlier, on 25 February, the Allahabad High Court had denied anticipatory bail to her but she challenged the decision in the country's apex court. 
Purohit, along with the creators of Tandav starring actors Saif Ali Khan and Dimple Kapadia in prime roles, were roped into legal troubles in January 2021, after a case was registered in the Hazratganj area of Uttar Pradesh, blaming the series for hurting religious Hindu sentiments.
​While shielding Purohit from jail, the Supreme Court's Bench comprising of Justices Ashok Bhushan and R.S. Reddy expressed its reprimands regarding the newly released government guidelines that aim to control India's digital media and OTT space.
​Replying to the Supreme Court, Solicitor General Tushar Mehta asked for a period of two weeks for the government to devise revised regulatory rules for India's digital space.
​ As per the digital regulations that India recently announced for content streaming OTT platforms like Netflix and Amazon Prime – the guidelines demand classification of content in five age-based categories. For content categorised as suitable for over 13s, OTT platforms need to add parental locks as a mandatory provision.
Sourse: sputniknews.com