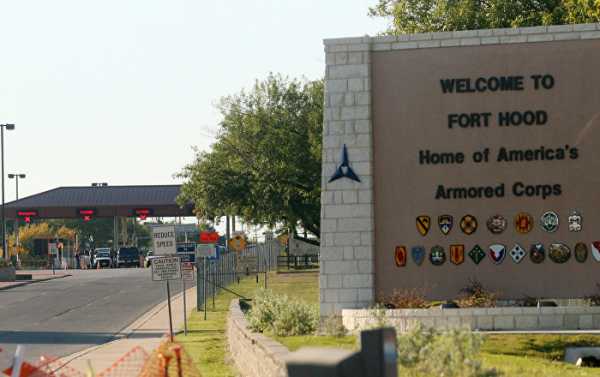 A US Army soldier stationed at Texas' Fort Hood was found shot to death on Monday and his car found torched, miles from where his body was located.
According to local ABC affiliate KXXV, the Harker Heights Police Department on the edge of Fort Hood received a call at 10:20 a.m. local time on Monday about a dead body – that of 27-year-old Private First Class Brandon Scott Rosecrans, a soldier stationed at the military base.
US military-linked publication Stars and Stripes noted the two locations are about four miles apart, as well as that earlier reporting on the story initially said Rosecrans' body was found inside the Jeep.
They have put out requests for information about the incidents, offering a $1,000 cash reward.
Last month, another Fort Hood soldier, Private First Class Vanessa Guillen, also went missing. Although Army authorities have mounted a manhunt for the 20-year-old service member and offered a $15,000 reward for information, her whereabouts remain unknown.
Sourse: sputniknews.com