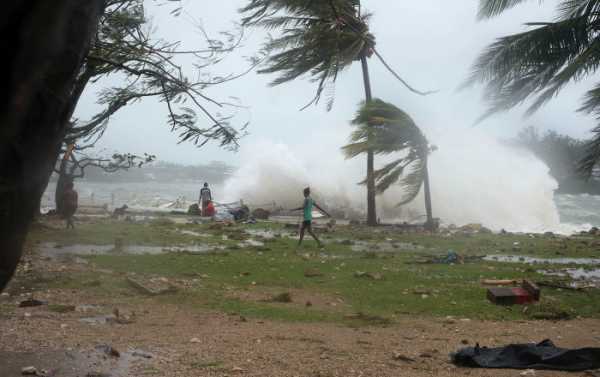 MOSCOW (Sputnik) – Some 300,000 people have been evacuated in India's coastal state of Odisha, located in the east of the country, in the anticipation of the major Cyclone Titli in the early hours of Thursday, local media reported, citing the state's Chief Minister Naveen Patnaik.
«If required, more people will be evacuated to safer places,» Patnaik said, as quoted by the NDTV broadcaster.
According to the same outlet, citing the India Meteorological Department, the cyclone is expected to reach the town of Gopalpur in Odisha between 05:30 a.m. and 11:30 a.m. on Thursday (between 22:30 GMT on Wednesday and 05:30 GMT on Thursday).
As of 02:30 a.m. local time, wind speeds in Gopalpur reached 107 kilometers per hour (66 miles per hour), the reports added. Heavy rainfall is expected in the area with maximum wind speeds reaching 150 kilometers per hour as the cyclone will make landfall in Odisha.
Strong Earthquake Hits India-Myanmar Border, Scale of Damage Unclear
Sourse: sputniknews.com