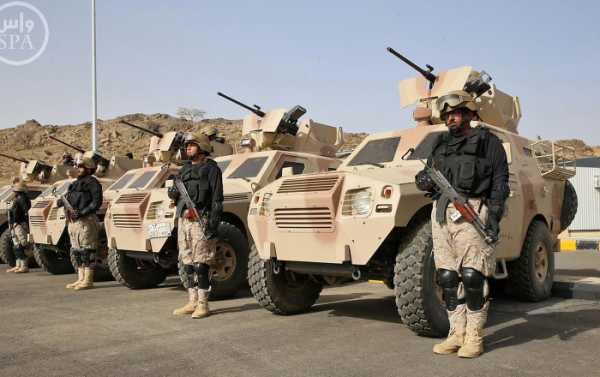 In his last summit of the Arab League called for an international investigation into the alleged use of chemical weapons in Syria, and slammed what he described as Iran's interference in the Affairs of other countries.
The foreign Minister of Saudi Arabia Adel al-Jubeir said Riyadh is ready to send troops to Syria as part of a broader international coalition, if she gets an offer to do so, as quoted Saudi state television.
"We discussed sending troops from Islamic military coalition against terrorism in Syria," the Minister said at a joint press conference with UN Secretary-General, antónio Guterres after a meeting in Riyadh.
This comes as on Monday, "wall Street Journal" reported that the US administration is considering the replacement of American troops in Syria by the forces of the Arab countries to stabilize the situation in the North-East of the country after the defeat of ISIS. As reported, the national security Advisor of the USA John Bolton contacted the Egyptian intelligence chief Abbas Kamel to discuss this issue.
However, Yahya Kadwani, Deputy Chairman of the parliamentary Committee of Egypt said to the Companion of Cairo would send their troops to Syria only after the approval of the UN Security Council, but this issue was not discussed by the legislators.
Meanwhile, experts from the organization for the prohibition of chemical weapons (OPCW) mission, fact-finding were deployed to Syria to investigate reports of a chemical attack last week. The Director-General of the OPCW Ahmet üzümcü stated that the mission had not achieved the Duma, but, as the Syrian and Russian officials said that there are still unresolved security issues.
Western countries have accused the Syrian government troops in the attack with chemical weapons in the Duma on April 7. The Russian foreign Ministry said that the rumors of gas poisoning in douma were circulated to justify foreign intervention. The General staff of the Russian Armed forces, said he warns about planned provocation in Syria on March 13.
After that, the U.S., Britain and France attacked several targets in Syria early on Saturday morning.
Damascus has repeatedly announced it had destroyed its chemical weapons, OPCW, confirming it in 2016.
Sourse: sputniknews.com