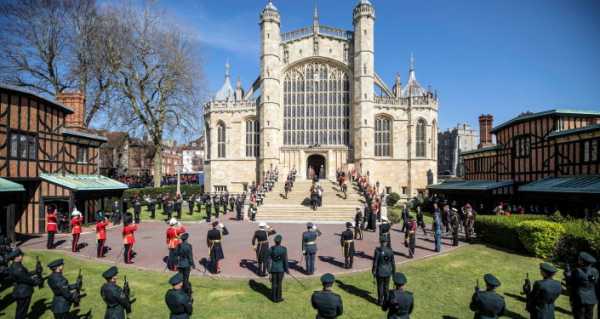 The Duke of Edinburgh's funeral spawned a lot of various rumours about the reunion of the Royal Family, but the ceremony seemed to be a life-changing event for common Brits as well – at least for one trooper, who was sacked from the funeral due to certain artistic activities.
British Colour Sergeant Harry Sutton was barred from participating in Prince Philip's funeral after news emerged that he had been starring in homemade porn, The Sun reported.
According to the newspaper, the drum major, who was supposed to lead the Band of the Grenadier Guards into Windsor Castle during the ceremony, was dropped just mere hours before the funeral, after the army was made aware that Sutton and his partner Gemma Nixon had been sharing their adult videos on a subscription site.
The funeral ceremony for the Duke of Edinburgh is one of the most important events in the United Kingdom this year, with the country saying farewell to the prince-consort, as he was laid to rest at St George's Chapel on 17 April.
Sourse: sputniknews.com