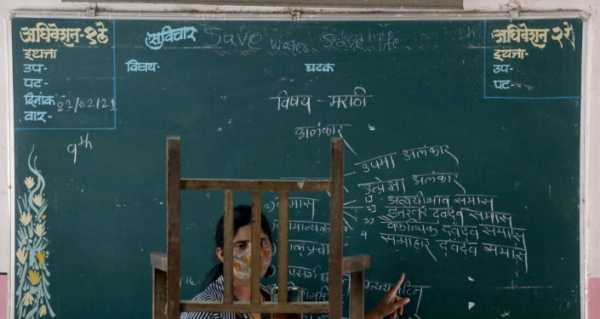 In January, the Karnataka government announced a compulsory 30 percent cut in tuition fees across all private schools in the state for the current academic year (2020-21). The decision came after several protests held by parents' associations claiming they could not afford school fees due to the pandemic.
More than 25,000 teachers, non-teaching staff, and managers from Indian private schools marched against the Karnataka state government's fee deduction order in Bengaluru city on Tuesday.
Demonstrators walked 15 km between Bengaluru Train Station and Freedom Park. Teachers and other school staff are blaming their unpaid salaries on the government order, which has reduced tuition fees by 30 percent compared to last year.
KPMTCC consists of eleven private schools in the state's capital city.  
In January, several parents' associations held protests in Karnataka as many schools threatened to halt online classes for students who failed to pay tuition fees.
Following this, the state's education minister – S. Suresh Kumar – said that all the private schools would only be allowed to charge 70 percent of the tuition fees collected last year (2019-2020) for the current academic year.
Meanwhile, Karnataka Private Schools' Parents' Associations' Coordination Committee warned that if the government announced the rollback, it would again hit the streets.
Sourse: sputniknews.com