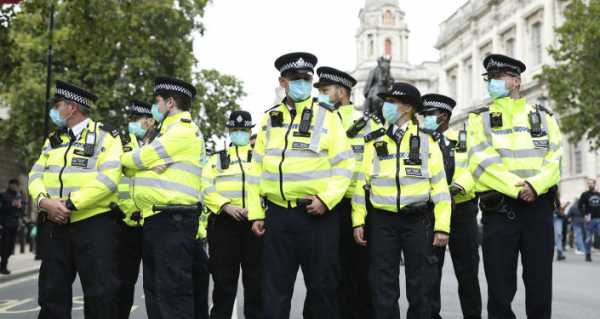 Footage of the incident began to circulate online after the man was sighted being pursued by a trio of Metropolitan Police officers.
A naked man was spotted running down a street in London while completely nude on Monday; police officers were also seen chasing after him.
At around 8 a.m. in Westway, west London, the naked man was racing down the high street despite the  chilly 8 C weather. In footage posted online, two law enforcement officials can be seen running behind him before a third promptly jumps out of his car and joins the other members of the force in pursuit.
The dramatic scenes then took a turn as the man crossed the road with the officers closing in on him.
​Netizens responded with shock and humour at the absurd incident.
The Met confirmed that 29-year old Ross Springham had been arrested "after being seen and assessed by LAS and was taken into custody at a central London police station" and was charged on Monday, 22 February with indecent exposure. 
This is not the first time a lewd offence has been committed in London in recent months.
Last month, amid lockdown restrictions, a nude man was seen strolling towards Bloomsbury Square Gardens on a Sunday afternoon. However, while police were called to the scene by onlookers, no one matching the description given was found.
Sourse: sputniknews.com