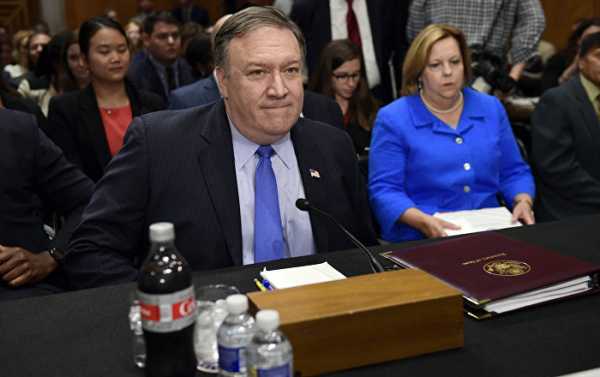 MOSCOW (Sputnik) – US Secretary of State Mike Pompeo on Saturday called for pressure to be kept up on North Korea to achieve its denuclearization and said he expected Russia to abide by UN resolutions.
"I emphasize the importance of maintaining diplomatic and economic pressure on North Korea to achieve the final, fully verified denuclearization of the DPRK," he said.
Pompeo was speaking to reporters on the margins of the Association of Southeast Asian Nations (ASEAN) forum in Singapore.
Pompeo said he had called on ASEAN partners and allies to strictly enforce all sanctions, including ship-to-ship transfers of petroleum destined for North Korea.
He cited media reports that claimed Russia was allowing for joint ventures with North Korean firms and granted work permits to its citizens.
"We expect the Russians and all countries to abide by the UN Security Council resolutions and enforce sanctions on North Korea," he said.
The allegation was made by the Wall Street Journal, which said Russia had issued work permits to thousands of new North Korean laborers.
Russian Foreign Ministry spokeswoman Maria Zakharova denied this was in violation of UN sanctions. She argued the ban did not apply to contracts finalized before the resolution was adopted.
Sourse: sputniknews.com