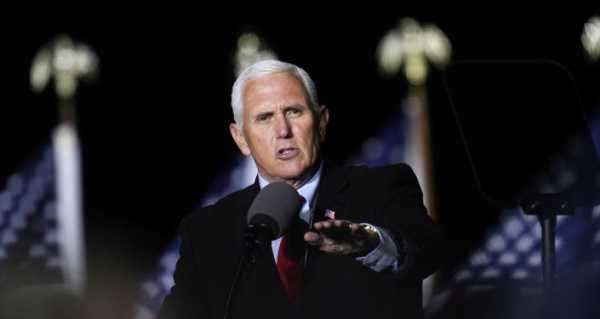 WASHINGTON (Sputnik) – US Vice President Mike Pence made his final official appearance at the Fort Drum military reservation in Jefferson County, New York on Sunday.
Pence thanked the soldiers of the 10th Mountain Division, many of whom recently returned from Afghanistan, and their families for their service.
U.S. Army soldiers from Charlie Company, 2-14 Infantry Regiment, 2nd Brigade, 10th Mountain Division, take part in an indirect fire drill in Forward Operating Base (FOB) Connolly near Jalalabad in Nangarhar province, east of Kabul, Afghanistan, Tuesday, Aug. 4, 2015
On Wednesday, US Vice President-elect Kamala Harris will be sworn in as Pence's successor while Joe Biden will be inaugurated as the next US president, succeeding Donald Trump.
Last week, speaking at a meeting with the Federal Emergency Management Agency (FEMA), Pence assured that the outgoing administration was committed to an orderly transfer of power and a safe inauguration ceremony.
Sourse: sputniknews.com