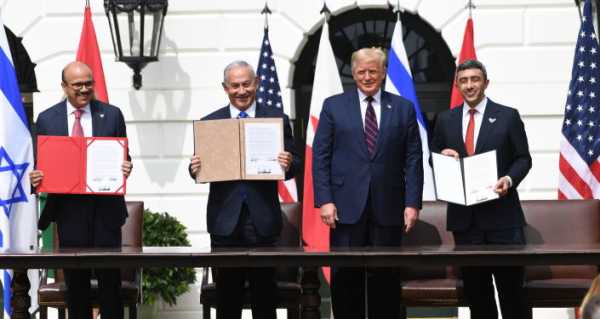 MOSCOW (Sputnik) – Russia hopes that the United Arab Emirates' and Bahrain's normalisation deals with Israel will promote regional stability and will not affect the settlement of the Israeli-Palestinian conflict, Deputy Foreign Minister Mikhail Bogdanov said on Wednesday.
According to the diplomat, Russia has been "assured that both Bahrain and the UAE are committed to the Arab peace initiative and the solution of the Palestinian problem under the 'two states for two peoples' principle."
Russia will be able to assess the deals only after some time passes and new developments emerge, the deputy foreign minister added.
The United Arab Emirates and Bahrain signed US-brokered deals with Israel on Tuesday paving way for the normalisation of diplomatic ties. The agreement signed with the UAE is a peace treaty for establishing diplomatic ties and full normalisation of relations with the Jewish state, while the agreement with Bahrain is a declaration of peace.
Sourse: sputniknews.com