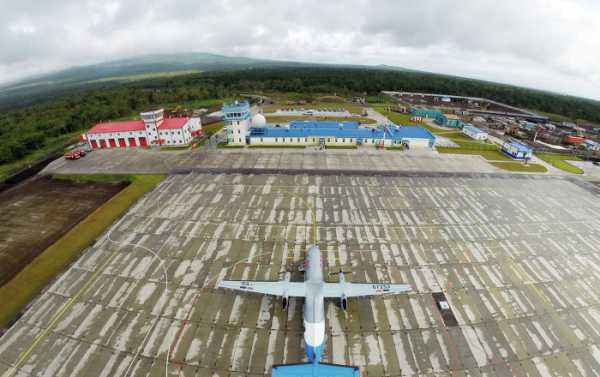 MOSCOW (Sputnik) – Tokyo made a diplomatic protest to Moscow over its decision to station Russian aircraft on the island of Iturup, referred to as Etorofu in Japan, and claimed by Tokyo, Japanese Chief Cabinet Secretary Yoshihide Suga said on Friday.
A Russian government decree, published on the Russian official legal information website on Thursday, reads that Russian Aerospace Forces' combat jets and civil aircraft will be based jointly on Iturup, which is one of the Kuril Islands, referred to as by Tokyo as the Northern territories.
"We are aware of the [Russian] government decree. We are collecting information on the activities of Russian troops in the Northern Territories … We have delivered the position of our country through diplomatic channels, saying that this is leading to the military build-up by the Russian army on the four northern islands and is incompatible with our position on these islands," Suga told reporters, as quoted by the NHK broadcaster.
Moscow has been increasing its military pretense on the contested islands over recent years. The Kuril islands currently host the Russian Eastern Military District's machine gun and artillery division. The Russian military has also voiced plans to create naval bases on the islands.
The Kuril Islands are the subject of the long-standing territorial dispute between Russia and Japan. Tokyo lays claim to Kunashir, Iturup, Shikotan islands and the Habomai group of islets. The territorial dispute has prevented Russia and Japan from signing a peace treaty following World War II.
In December 2016, Russian President Vladimir Putin paid a two-day working visit to Japan, during which he discussed with Japanese Prime Minister Shinzo Abe the possibility of joint economic activity on the Kuril Islands. In March, then-Japanese Foreign Minister Fumio Kishida handed over the relevant proposals to his Russian colleagues. Joint economic activity might include developing tourism, growing vegetables, and seafood farming.
Sourse: sputniknews.com