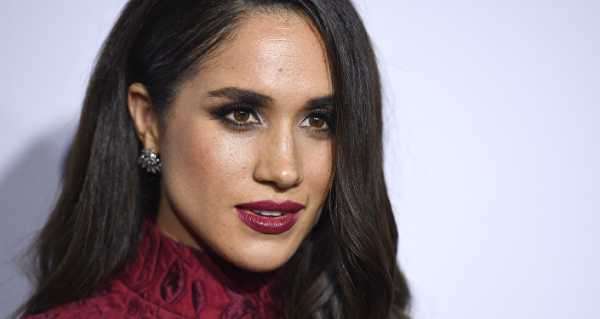 A blockbuster article published in British newspaper The Times on Tuesday accused the Duchess of Sussex Meghan Markle of bullying staff in 2018 while living at Kensington Palace with Prince Harry. The allegations have been refuted by the Duke and Duchess of Sussex.
Buckingham Palace on Wednesday released a statement noting it would investigate the allegations made in The Times article that Meghan Markle bullied Kensington Palace staff in 2018. The report accuses Markle of bullying two senior staff members and humiliating another former employee.
​"The Royal Household has had a Dignity at Work policy in place for a number of years and does not and will not tolerate bullying or harassment in the workplace," the statement continues.
The claims made in the British newspaper come just days before an interview between Oprah Winfrey and the royal couple is scheduled to air in a two-hour Sunday special on CBS. In the interview, the Duke and Duchess of Sussex are expected to discuss the pressure Meghan faced before the couple in 2020 decided to step down as senior members of the royal family and move to Southern California. 
"Let's just call this what it is — a calculated smear campaign based on misleading and harmful misinformation," a spokesperson told NBC News. "We are disappointed to see this defamatory portrayal of The Duchess of Sussex given credibility by a media outlet. It's no coincidence that distorted several-year-old accusations aimed at undermining The Duchess are being briefed to the British media shortly before she and The Duke are due to speak openly and honestly about their experience of recent years."
Last year, Markle and Prince Harry moved with their 1-year-old son, Archie, to California. The couple last month also confirmed to Buckingham Palace that they would not be returning as working members of the Royal Family, the Palace announced in an official statement.
"Following conversations with The Duke, The Queen has written confirming that in stepping away from the work of The Royal Family it is not possible to continue with the responsibilities and duties that come with a life of public service," Buckingham Palace said in a press release.
Sourse: sputniknews.com