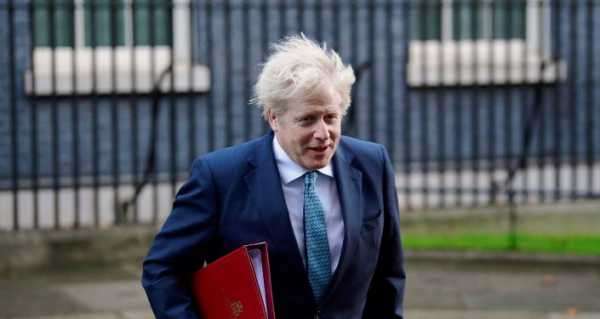 Previously, the UK health secretary announced that a new strain of COVID-19 had hit the south of England and caused a sharp increase in infections. Media claimed there were growing concerns about mutations of the virus, so the government may reportedly impose new restrictions on the area, including London and the southeast of England.
Watch a live broadcast from London, where UK Prime Minister Boris Johnson is addressing the nation amid discussions of strengthening the coronavirus restrictions in southeast England. The new restrictions are expected to be imposed due to a new strain of COVID-19 that is believed to be 50 percent more contagious than any strain detected before.  
The restrictions may reportedly see London and the southeast be "cut off" from the rest of the UK, with possible travel bans. The government is considering a so-called "Tier 4" measure with restrictions tighter than the existing ones, and which could cancel Christmas for millions of Britons.
Sourse: sputniknews.com