Presenter Simon Thomas has announced his decision to depart Sky Sports at the end of the current football season.
In an emotional blog post, Thomas announced that after 13 years working with the station, he was hanging up his microphone for the time being.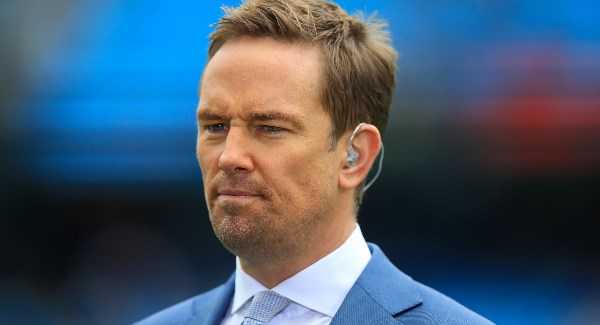 In November 2017, Thomas's wife Gemma passed away, just three days after being diagnosed with acute myeloid leukaemia.
The tragic news left Thomas alone in caring for their eight-year-old son Ethan.
It is for his son that Thomas cites as the main reason for departing with Sky.
"Firstly and most importantly, I'm doing it for Ethan," Thomas wrote in his blog.
Thomas added that since the loss of his wife, "the flames of passion I once had" for sport "are, for now at least, gone."
"I'm acutely aware that lots of people in life do jobs they don't have a passion for, so why should my job be any different? And in many ways, it's not. In fact, as I've said before, my job, in comparison to so many others', really doesn't matter," writes Thomas.
"I'm not saving lives, I'm not keeping our country safe – I'm talking about twenty-two men running around a grass pitch with a football."
Thomas stated that in the coming months he plans to write and book as well as "explore some other broadcasting opportunities".
The presenter also plans on putting "more time into raising awareness and money for Bloodwise UK."
Thomas concludes by saying, "But most importantly, I'm going to be giving every ounce of energy I have to helping my boy navigate this strange new chapter of life."
Thomas appeared on This Morning in February where he discussed his wife's illness and death in a tear-filled interview. He also spoke about the moment he Ethan that his mother had died.
Sourse: breakingnews.ie