Newport manager Michael Flynn has apologised to Mauricio Pochettino after his FA Cup dossier targeting Tottenham weaknesses was made public.
Spurs host Newport in a fourth-round Wembley replay on Wednesday night after the Sky Bet League Two minnows drew 1-1 with Pochettino's side at Rodney Parade.
Newport were eight minutes from a famous win before Harry Kane equalised, but the aftermath of the game was dominated by the leaked dossier which exposed the Spurs areas that County were keen to exploit.
"I've dealt with the leak of the so-called secret dossier manager-to-manager," Flynn said.
"Things have a habit of coming out and it happens in football. It's the way it is, nothing is private these days, but there was no malice in it.
"I apologised on our behalf to Mauricio for it getting out. It was helpful in preparing for the first game against Spurs because we needed all the help we could get.
"We exchanged numbers before the game. He shook my hand and gave me his details, which shows the class of him.
"We've exchanged a couple of messages back and forth since then. There is no issue here and he has bigger things to worry about."
Newport's dossier suggested Eric Dier was one-paced, Mousa Dembele gave away needless free-kicks and Dele Alli did not work hard to win possession back.
Michel Vorm was also singled out for not coming for crosses, and the Dutch goalkeeper was stuck on his line from such a ball when Padraig Amond put County ahead in the first half.
"There were a lot of good things in there also," smiled Flynn.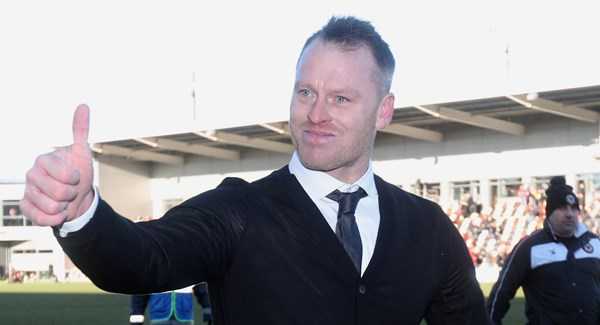 "Look, it's something we do on every team and we did it on Lincoln and Colchester in our last two matches.
"It is a report that is done week in, week out by our scouts and it is a good tool.
"We've had other reports on Spurs done from their games against Liverpool and Manchester United.
"It gives you a lot of information, but it is what you do with it that is important."
Newport have lost twice since the original tie, while Spurs have beaten United and drawn at Liverpool after dominating the second half.
Against United, Christian Eriksen scored in the 11th second – the second fastest goal in Premier League history.
"I turned the game off after 12 seconds!" Flynn said.
"I didn't want to watch any more of that, so I watched the Liverpool game instead.
"They've just played United and Liverpool and they've got Arsenal on the weekend, so I'm hoping Mauricio makes a few changes.
"They should still have enough to turn us over, but you never know – and that's the beauty of the FA Cup.
"We are dreaming now, because dreams do come true occasionally."
While Pochettino decides which millionaire star to rest ahead of Saturday's North London derby, Flynn has had a more unconventional build-up to the replay.
On Monday, Newport announced the departure of midfielder Sean Rigg by "mutual consent".
"Sean has left the club to pursue his dream as a tattoo artist," Flynn revealed.
"Even last week I asked Sean to stay – and I've also spoken to his father and his agent – but he made his mind up a while back.
"He fell out of love with the game and is thinking about the future."
– PA
Sourse: breakingnews.ie