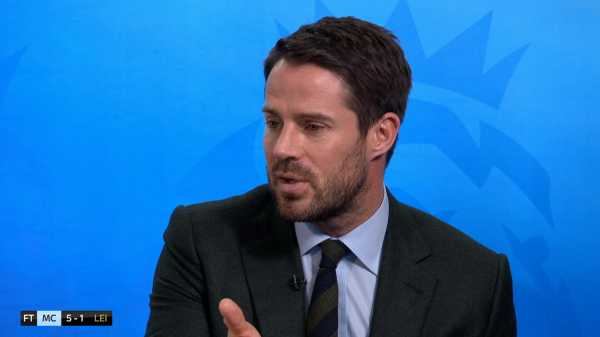 Jamie Redknapp has hailed Kevin De Bruyne's performance
Jamie Redknapp has hailed Kevin De Bruyne as "the best I've ever seen at passing the ball" after he nabbed three assists for Manchester City on Saturday.
Pep Guardiola's side romped to a 5-1 win against Leicester at the Etihad Stadium with Sergio Aguero netting four times in the second half, but De Bruyne pulled the midfield strings and set up the first three of City's goals.
The Premier League Live panel were full of praise for the Belgian, with Redknapp in particular comparing De Bruyne to some of the league's greatest players.
"I think you just have to acknowledge the imagination, guile and genius of what De Bruyne does because it's like he sees the game in slow motion and that's what all the great players I've played against or watched do," he said.
"The way his imagination and his brain works is another level to everyone else. The great players buy themselves time, the game looks like it stands still when they've got the ball and De Bruyne has that capacity. He is unique.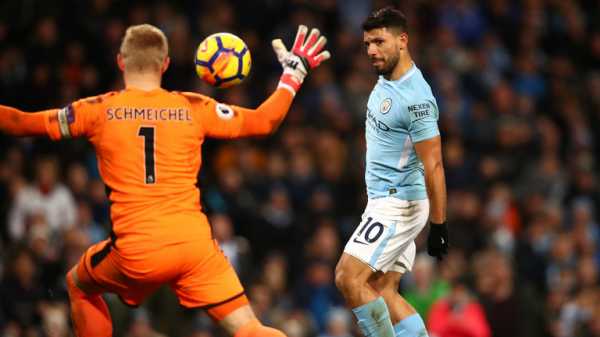 Watch highlights of Man City 5-1 Leicester
"I would go as far as to say that if you look at the likes of Cesc Fabregas, Frank Lampard and Ryan Giggs – the top assist makers in the Premier League – I think he is the best I've ever seen at passing the ball.
"He has different types of passes – through balls, crosses – he has got the full repertoire. He is such a special talent and Man City have got him signed up for a long time which is great for the Premier League.
"He sees the game so clearly and it's the types of passes that he makes. The cross for the first goal, the second cross and even that little ball he slides into Aguero, it's unique because not many players make you 'wow, how have you seen that?' and that's what he does. He does the unexpected."
Redknapp also believes that Guardiola deserves praise for turning De Bruyne into the "complete midfielder" and praised the player's work rate.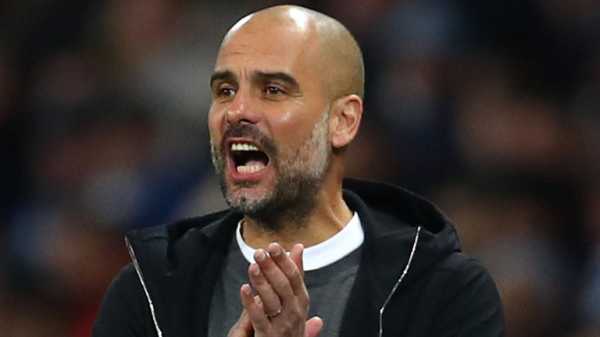 "I think you have to credit the manager because when he first got into the team, he was drifting around between the left and the right, but what he has become now is a central midfield player," Redknapp added.
"I know Fernandinho plays in the deeper of the three, but he has just got license to get on the ball. He can go and get it off the back four or the front man and he just plays everywhere. He is running the game from start to finish and you have to credit the manager for that.
"He's not a luxury player, he tackles, makes interceptions and he is the complete midfield player right now."
Also See:
Aguero grabs four in big City win
As it happened
Pep hails 'special' City duo
Five stats to tell your mates
Sourse: skysports.com