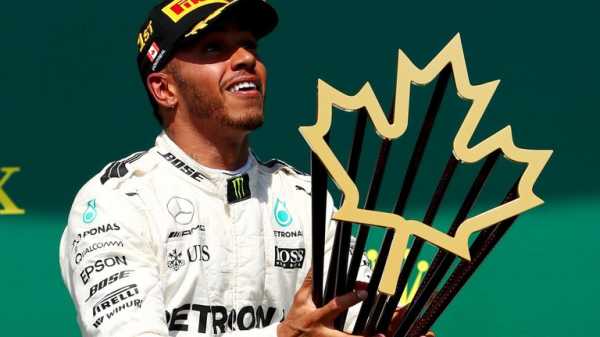 Lewis Hamilton and the Canadian GP: It's been a match made in heaven ever since he won his first F1 race there.
The Circuit de Gilles Villeneuve has been the four-time world champion's most successful F1 track, and he can become only the second driver in Formula 1 history to claim more than six wins at a single event by taking victory this weekend.
When's the Canadian GP on Sky?
The F1 Gossip Column
Even just a summary of Hamilton's statistics at the Canadian GP, live and exclusive on Sky Sports F1, makes for impressive reading:
* He has six wins from 10 entries. Only Michael Schumacher has more at a single circuit, with seven in Canada and eight in France.
* He also has six poles, and has only qualified behind the front row once.
* Hamilton's lowest race finish is third, and he has never finished behind his team-mate in the race (excluding DNFs).
* He leads his team-mate battles 9-1 in qualifying and is, on average, half a second quicker over one lap.
Hamilton's Canada record
| Year | Qualifying | Qualy v team-mate | Race |
| --- | --- | --- | --- |
| 2007 | 1st | 1-0, -0.456s difference | 1st |
| 2008 | 1st | 2-0 -1.203s difference | DNF |
| 2010 | 1st | 3-0, -0.415s difference | 1st |
| 2011 | 5th | 4-0, -0.263s difference | DNF |
| 2012 | 2nd | 5-0, -1.095s difference | 1st |
| 2013 | 2nd | 6-0, -0.496s difference | 3rd |
| 2014 | 2nd | 6-1, +0.079s difference | DNF |
| 2015 | 1st | 7-1, -0.305s difference | 1st |
| 2016 | 1st | 8-1, -0.062s difference | 1st |
| 2017 | 1st | 9-1, -0.718s difference | 1st |
| Average | | -0.493s advantage | |
It all started in 2007, when Hamilton, already impressing at McLaren in his rookie season, stormed to pole and dominated a chaotic race to claim his first F1 victory. It was the day the Englishman truly announced himself in the sport and, even now, that race remains special.
"I remember standing on the podium and looking down at my dad and just seeing the biggest smile I'd ever seen in my life on his face," he recalls. "It was a very proud moment."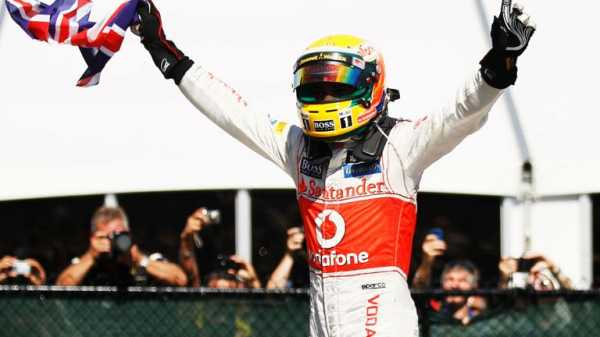 He went on to win in 2010 and 2012 – the latter a stunning drive where he chased down Sebastian Vettel and Fernando Alonso in the closing stages – and is now enjoying a three-race winning streak in Montreal.
Why does the track suit him so much?
The circuit has hardly changed since its introduction to the calendar in 1978, and it's no wonder too: the track's layout has lent itself to lots of overtaking over the years and plenty of enthralling, chaotic racing.
And with its number of tight twists and hairpins, it has also complemented Hamilton.
"Once you get to the corners it's a bit like a go-kart track," he explained.
"It's a lot more of a mechanical, technical circuit, and it suits an aggressive driving style. You have to be generally more aggressive than we can be at other circuits."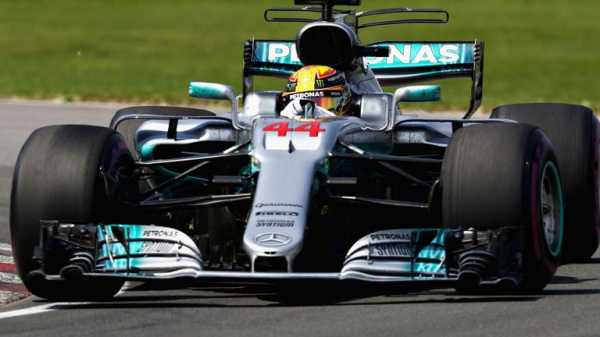 On a track where a driver can make a huge difference, late braking is the order of the day.
Helpfully for Hamilton, that quality is also perhaps the distinctive characteristic of his driving technique after being instructed by his father, Anthony, to brake later than his rivals during his karting days.
Nico Rosberg, the only team-mate to ever out-qualify Hamilton in Canada, backed that up.
"He is phenomenal in braking," an impressed Rosberg, who beat then-Mercedes team-mate Hamilton to pole in 2014, said on Sky F1.
"His braking is unbelievable, he just brakes so late. He's able to nail it lap after lap."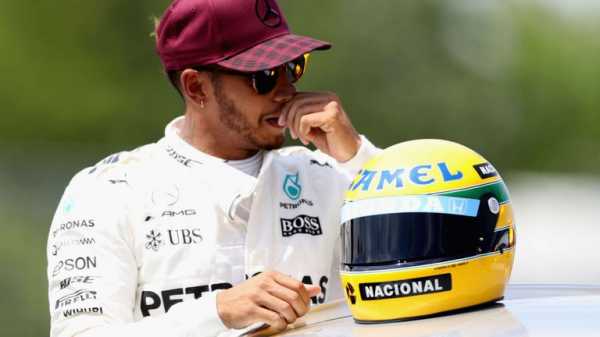 In fact, around 19 per cent of the 2.7-mile Montreal track is spent on the brakes, which are essential at the end of a 1km straight as the infamous Wall of Champions looms.
Precision is also key.
"He has this hustling around the kerbs and hitting them in the most precise manner," added 2016 world champion Rosberg.
"Canada is a very difficult track to get right, but his precision is just really good around there."
Will anyone stop Hamilton this weekend?
Hamilton and Mercedes may be coming off a disappointing weekend in Monaco, but they were last year, too, before romping to pole in Canada by more than three tenths, and winning the race by 20 seconds.
But, though Hamilton was behind in the championship this time last year, were he or Mercedes under as much pressure from rivals going into the Montreal race as they are this season?
F1 2018's six race victories have been split between three teams and three drivers, and there are reasons to suggest both Ferrari and Red Bull, spearheaded by Sebastian Vettel and Daniel Ricciardo, can be confident this weekend.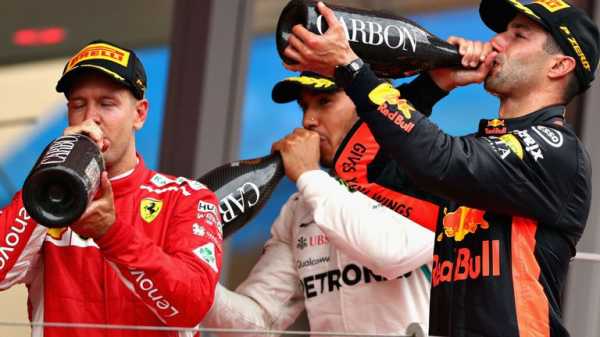 As Hamilton told Sky F1 after the last race in Monaco, dominated by Red Bull: "There are tight corners so Red Bull should be quite good.
"But the Ferraris are also going to be particularly quick. They seem to be quick everywhere."
Whichever team is fastest in Canada, Hamilton is surely going to be tough to beat.
How to follow the Canadian GP on Sky F1
| | | | | |
| --- | --- | --- | --- | --- |
| Friday June 8 | Sky F1 digital live blog | 3pm: P1 LIVE! (Build-up 2.30pm) | 7pm: P2 LIVE! (Build-up 6.45pm) | |
| Saturday June 9 | Sky F1 digital live blog | 4pm: P3 LIVE! (Build-up 3.45pm) | 7pm: Qualifying LIVE (Build-up 6pm) | 8.45pm: The F1 Show LIVE! |
| Sunday June 10 | Sky F1 digital live blog | 5.30pm: Pit Lane LIVE | 6.30pm: On the Grid LIVE! | 7.10pm: The Canadian GP LIVE! |
Can Ferrari or Red Bull deny Lewis Hamilton a fourth consecutive win in Montreal? Watch the Canadian GP exclusively live on Sky Sports F1 from June 8-10. Get Sky Sports F1.
Also See:
When's the Canadian GP on Sky?
Get Sky Sports F1 for 2018
Why you need the Sky Sports app
F1 on Sky: Ways to watch
Sourse: skysports.com