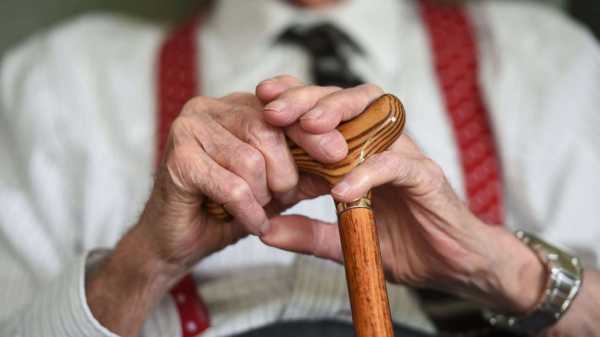 For children, emergency department visits for TBI from sports and recreation-related injuries more than doubled from 2001 to 2012.
We know that TBI can have devastating effects that include impaired thinking, memory and emotional functioning. But now, new research suggests it may also increase the risk of dementia, according to a study published Tuesday in the journal PLoS Medicine.
In the study, researchers from Umeå University in Sweden looked at 3 million Swedes 50 years old and older who were diagnosed with TBI or dementia between 1964 and 2012. They compared subjects with TBI with those who hadn't had it. When possible, they also compared those with TBI to a sibling without TBI.
One of the study's authors, Peter Nordström, said that despite the surge of research interest on the effects of head injuries to soccer players, American football players and boxers, "there was a knowledge gap."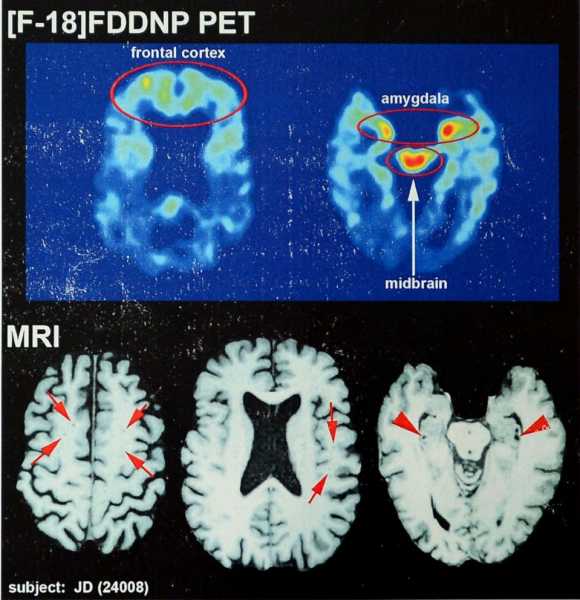 Jeff Siner/Charlotte Observer/MCT via Getty ImagesA photo made on Jan. 21, 2014 shows brain scans of an NFL player who was diagnosed with CTE.
Marriage may reduce dementia risk, researchers find
Mom with dementia finds comfort with robotic cat
Video Shows Heartwarming Moment 5-Year-Old Girl Meets Great-Grandmother With Dementia for the First Time
"There is no conclusive evidence suggesting that traumatic brain injury should cause dementia," he said.
To close this gap, Nordström — who is a TBI and post-concussive syndrome survivor himself –- and his colleagues conducted the largest study yet to explore this question.
"We showed that up to 30 years or more, there is a 25 percent increased risk of dementia after traumatic brain injury," he said, adding the link was even stronger in the first year after TBI.
More severe TBI or multiple TBIs were also associated with an increased risk of dementia.
Nordström said he was surprised by the results of the 46,970 sibling pairs, which suggested the link between TBI and dementia is just as strong even after adjusting for upbringing, education and genetics.
Dr. Lee E. Goldstein, an associate professor at Boston University School of Medicine and College of Engineering about the study, praised the report.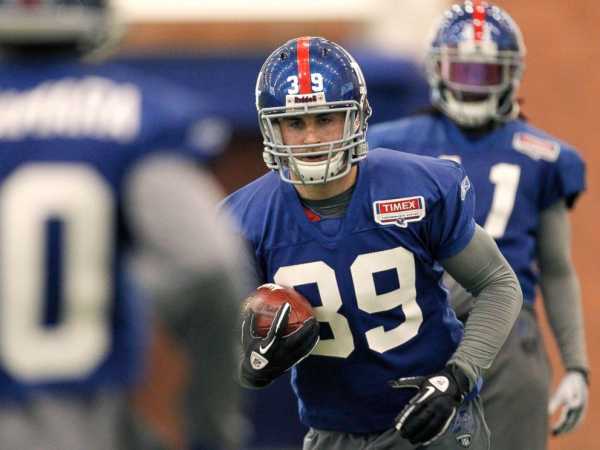 Julio Cortez/AP, FILENew York Giants defensive back Tyler Sash runs with the ball during NFL football practice in East Rutherford, N.J., Jan. 12, 2012. Sash, who died at 27, was diagnosed with chronic traumatic encephalopathy.
"They've done an extraordinary job gathering information from an exceedingly large cohort so there's a lot of power to that," Goldstein, who was not involved with the study, told ABC News. "It really provides some very compelling evidence.
"TBI is the leading cause of death and long-term disability in the world. In addition to death and disability, there's another 'D' in the mix, and that's dementia," Goldstein added.
But while the observational study shows a strong association between TBI and dementia, there's still no proof TBI actually causes dementia. Future studies in this area would need to establish a cause-and-effect relationship, and could explore other disabilities associated with TBI.
"For a long time, people thought that mild injuries are largely benign, but what's emerging from our work and others is that cumulative hits to the head can cause extraordinary damage and neurodegenerative changes," Goldstein said. "If you've had a TBI, it's worth paying attention so you don't have another one."
Meanwhile, Nordström added: "I think this study will pinpoint the importance of continuing preventative safety measures in sports [and doing what we already know] to reduce the risk of dementia, such as avoiding excess alcohol intake and high blood pressure."
Sourse: abcnews.go.com