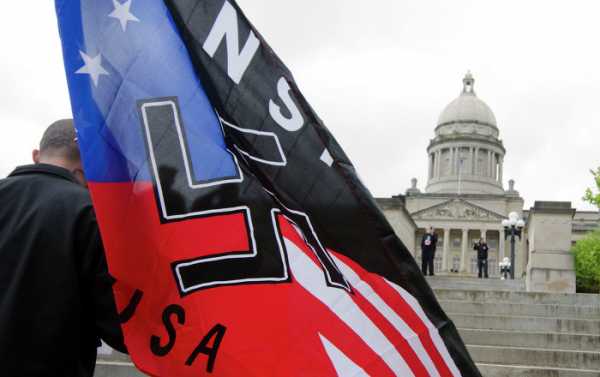 FashMaps, a self-described tool for "studying the presence of fascism around the world," has created a mapping system which tracks the physical location of users of Daily Stormer, an American neo-Nazi and white supremacist and commentary website.
Launched in late January, FashMaps' map has accumulated details on the approximate location of some 700 of Daily Stormer's users, along with information summarizing their online activity, including the badge system created by the site's moderators for categories such as "Closeted Racist," "Enthusiast", "Anime Nazi" and more.
Emphasizing that the website was created "for education, awareness, and research only," the service's 'About' section says that the collected user info was provided by the users themselves on forums, websites and social media, and that FashMaps "neither encourage[s] nor advocate[s] violence, stalking, harassment, the illegal collection of private information through any illegal means, or any other illegal activities."
Created by a hacker and systems analyst who refers to himself only as 'Simon,' the service's approach is based in manually trawling through Daily Stormer's forums in a search for information on users' location, including information on physical meetings.
Social media has been generally supportive of the initiative, with Twitter users posting a series sarcastic comments and movie quotes, and admitting that the map has led them to peruse the geographic area where they live for possible neo-Nazis.
Others, however, warned that the maps could lead to legal consequences, or complained that there was no "Islamist terrorist and Antifa version."
Sourse: sputniknews.com