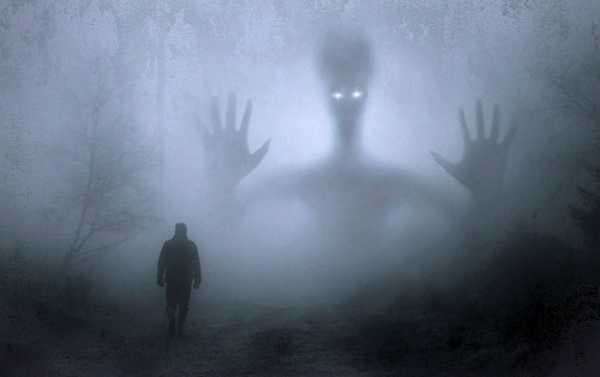 The internet is flooded with videos purporting to show ghosts, aliens, and other mysterious creatures. But is there really any evidence to support the existence of these phenomena, or is it all just clever filmmaking techniques combined with special editing software? Sputnik spoke to Russian computer scientist Anton Pankratov to find out.
Speaking to Sputnik France about the phenomenon that online ghost videos have become in recent years, Pankratov, a senior lecturer in computer science and programming at the Institute of Applied Mathematics, unceremoniously unraveled the mystery behind these videos.
"To create this kind of video, certain technical and psychological techniques are used which really only sufficient for an audience that is already sympathetic on this subject," the academic explained.
Pankratov recalled that going back to the days before computer graphics, the filming of such scenes was accomplished using trick photography and chroma key superimposition. Today, the latter technique has become particularly popular thanks to the use of computer programs.
A third technique, again possible largely due to the growing power of computers, involves computer-based motion capture, upon which computer-generated animation is imposed. This technology, combined with chroma key, provides for some very realistic fantastical scenes, but is difficult and expensive for amateur filmmakers, according to the expert.
"Therefore, for the [online] clips we're considering, the main technology used is trick photography distorting the frame, for example, a strong blur, so that the content of the scene is poorly visible and one has to guess what is there, as well as staged filming, for example, the movement of objects using fishing line or manipulations of the frame."
But such clips are quite primitive, and cannot compare to the realism possible in professionally-made films. "Therefore, the success of their perception by a certain audience is achieved mainly by psychological methods," the scientist said.
"This," Pankratov noted, "includes, for example, the background sound, the anxiety of anticipation, the creation of impossible acts, concern for the people involved (if they are in the frame), and the herd mentality (i.e. the taking account of offscreen voices and those filming the video). Such methods have long been known in cinematography, for example, in the shooting of horror films." This, the expert recalled, was the technique used by 1999's Blair Witch Project, which was presented as a 'pseudo-documentary.'
In the video below from the Deerpark CBS school, filmed in Cork, Ireland last October, for example, Pankratov said that it was a great example of "staged shooting, with the movement of objects easily explainable by the direct manipulation from outside the frame (for example, using a fishing line to throw objects or swing the cabinet through the window)." Therefore, there was nothing "mysterious" about this video, he noted.
As for the 'phantoms' in the video below, they too can be explained based on the techniques outlined above, according to Pankratov.
"The mysterious moving figures in this poor quality video is nothing more than the result of a blurring of the image in the simplest video editing program…With the simplest operation to lighten the video, the areas where manual blurring has been done becomes noticeable (covering practically the entire frame, apart from the masonry in the foreground, which gives the scene a sense of believability)."
Sourse: sputniknews.com