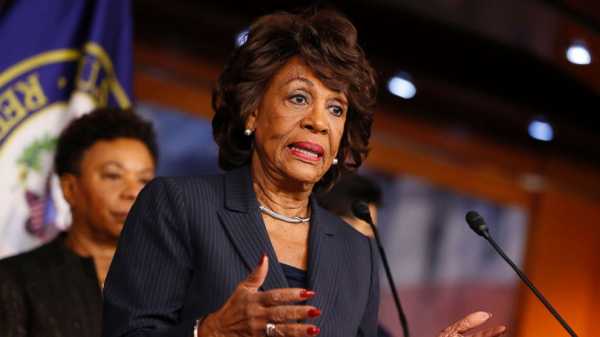 presidential,' Waters says in damning SOTU rebuttal />
"After Trump defended white supremacists, targeted Muslims with his travel ban, described Mexicans as rapists and mocked people with disabilities, it's impossible to believe him when he tries to declare that he wants to bring the country together," she said on BET's "Angela Rye's State of the Union." "He has divided Americans in ways no other modern president has done."
"One speech cannot and does not make Donald Trump presidential," she added. "He's not presidential and he never will be presidential."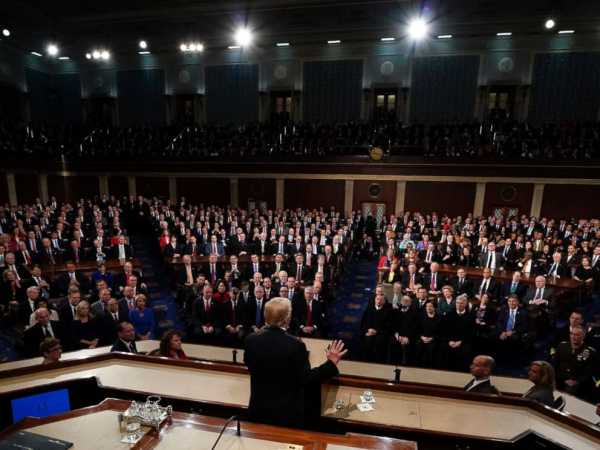 The Associated PressPresident Donald Trump deliver his State of the Union address to a joint session of U.S. Congress on Capitol Hill in Washington, Tuesday, Jan. 30, 2018. (Jim Bourg/Pool via AP)
Waters cited the president's response to the deadly Unite the Right rally in Charlottesville, Virginia, in August 2017 and his criticism of black NFL players as proof that he is a "dangerous, unprincipled, divisive and shameful racist."
"Trump often works to convince dissatisfied elements in society that all of their problems are caused by people of color," she said. "He stokes racial animosity by referring to black NFL players as sons of b—-es and demonizing immigrants from Haiti and Africa."
"Whenever he appears on TV there should be a disclaimer that says 'this may not be acceptable for children,'" Waters added, referring to the president's previous use of vulgar language.
Waters and other Democrats in Congress — including Reps. John Lewis of Georgia and Al Green of Texas — had previously announced that they would boycott the SOTU.
Waters, affectionately refereed to as "Auntie Maxine" on social media, was not the only Democrat to offer an unofficial response to Trump's address.
Senator Bernie Sanders, I-Vt., lambasted Trump in a live-streamed rebuttal on Tuesday, calling him "compulsively dishonest" and a "bully." He also slammed him for avoiding issues like wage inequality and the ongoing Russia probe in his address.
Sourse: abcnews.go.com