Republican presidential candidate Nikki Haley's husband, Michael Haley, is set to deploy in the coming weeks to Africa with the South Carolina Army National Guard, a source familiar confirms to ABC News.
The yearlong deployment, in support of U.S. Africa Command, would span much of Nikki Haley's campaign schedule and would be her husband's second active-duty tour overseas since joining the National Guard in 2006. He first served in Afghanistan in 2013.
Details of the assignment were first reported by The Associated Press.
MORE: Nikki Haley swipes at Biden's age, says he's 'not likely' to 'make it' to 86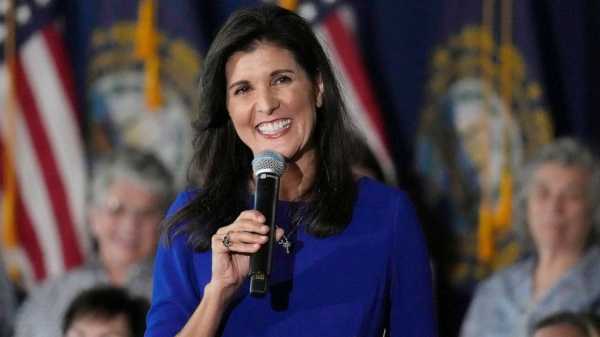 Republican presidential candidate Nikki Haley takes a question from the audience during a campaign event, May 24, 2023, in Bedford, N.H.Charles Krupa/AP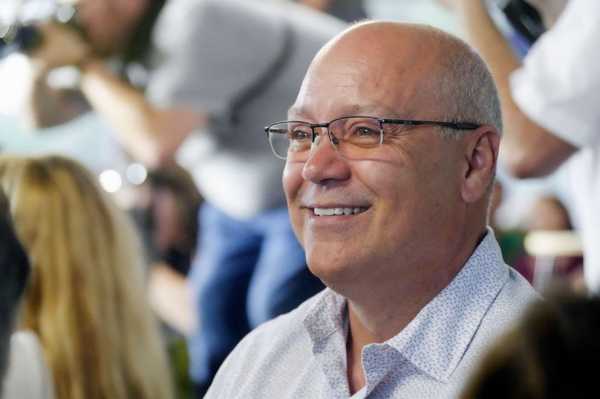 Michael Haley talks with supporters during a campaign event for his wife, Republican presidential hopeful Nikki Haley, April 6, 2023, in Gilbert, S.C.Meg Kinnard/AP
Nikki Haley's husband has been a continual part of her campaign since it launched in February, attending the kickoff as well as a number of rallies.
"Our family, like every military family, is ready to make personal sacrifices when our loved one answers the call. We could not be prouder of Michael and his military brothers and sisters," Nikki Haley said in an emailed statement to ABC News.
MORE: Nikki Haley slams foreign lobbyists while accepting funds from them
"Their commitment to protecting our freedom is a reminder of how blessed we are to live in America," she said.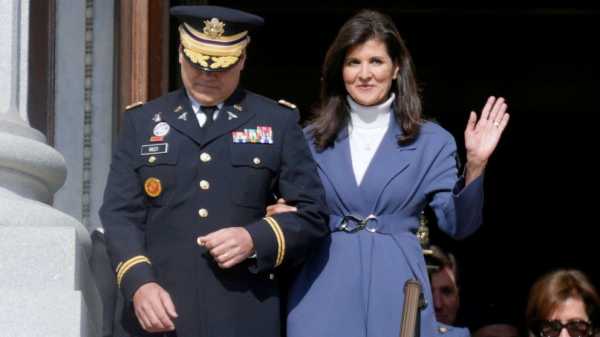 Former South Carolina Gov. Nikki Haley waves as she and her husband, Michael Haley are introduced at the second inaugural of Gov. Henry McMaster, Jan. 11, 2023, in Columbia, S.C.Meg Kinnard/AP
Michael Haley, a major in the South Carolina Army National Guard, will remain deployed through spring of 2024.
The pair met in college and married in 1996 and have two adult children, Rena and Nalin.
Sourse: abcnews.go.com