The European Union is working on a proposal to sanction Russia over the imprisonment of opposition figure Alexey Navalny, said Bloomberg on February 11, citing two unnamed diplomats.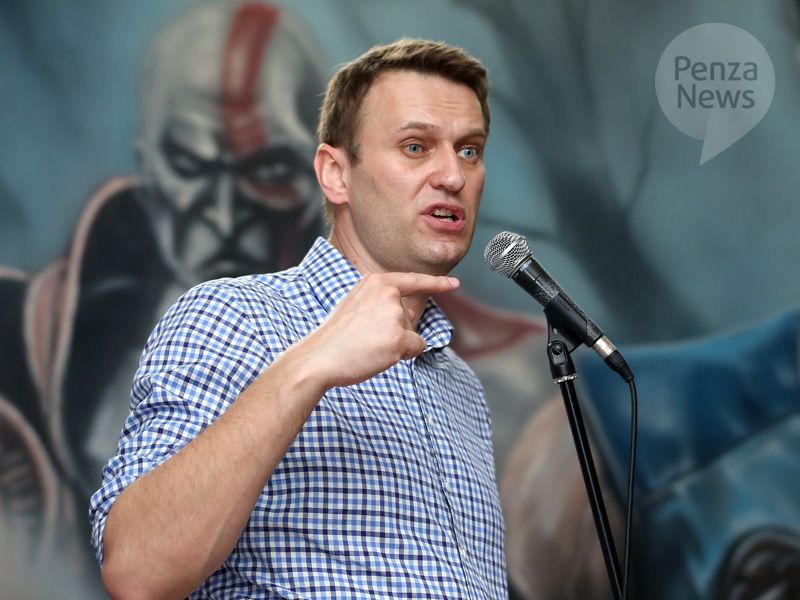 According to them, EU ambassadors discussed the punitive measures at a meeting, which took place the day before. No EU member states objected to the proposal, said one of the diplomats.
Earlier, the possibility of new sanctions over the situation with Alexei Navalny was announced by the EU foreign-policy chief Josep Borrell after his first in three years visit to Moscow, which took place from 4 to 6 February.
During it, he demanded on behalf of the European Union the release of the oppositionist and all detained protesters in support of him, as well as a reversal of the decision to expel German, Polish and Swedish diplomats.
The head of European diplomacy reminded that he can use his right to initiate new restrictions on Moscow. According to him, decisions on further actions will be discussed at a meeting of the EU Foreign Affairs Council, which is scheduled for February 22, and then at a summit in March.
Commenting on the statement of Josep Borrell that the results of his trip indicate that Russia is not interested in improving relations with the EU, which he wrote in his blog on February 7, the press secretary of the Russian President Dmitry Peskov stressed that Moscow was not the initiator of curtailing these relations.
"Russia was and is interested in reviving relations between Moscow and Brussels. We are really interested in this and we weren't the initiators of curtailing these relations," the Kremlin representative said, adding that they should be based on the necessity of considering each other's interests.
"We consider this an absolute necessity for building relationships. We are adamantly opposed to meddling in each other's interests and applying double standards," Dmitry Peskov said.
Alexey Navalny, who was twice conditionally convicted for embezzlement, was placed on the wanted list for multiple violating the terms of his probation in the Yves Rocher case. According to the Federal Penitentiary Service, over the past three years, he missed criminal inspection registration almost 60 times, although he had to appear on time at least twice a month. At the same time, he was given official warnings about the possibility of replacing the suspended sentence with a real real prison term.
On January 17, Alexey Navalny was detained at Sheremetyevo airport upon his return from Germany, where he lived after a course of treatment in Berlin's Charite hospital.
On February 2, Moscow's Simonovsky District Court granted the petition of the Moscow Department of the Federal Penitentiary Service, canceling the suspended sentence for Navalny and replacing it with 3.5 years in general regime penal colony, which were previously assigned to him by the court verdict under the Yves Rocher case. According to his lawyer, taking into account the time spent under house arrest during the preliminary investigation, the oppositionist will stay in the colony for about 2 years and 8 months. Thus, if the decision regarding Alexey Navalny comes into force, he will be released in October 2023.
Commenting on the upcoming meeting of the EU Foreign Ministers on 22 February, Fernand Kartheiser, Luxembourg Parliament member for the Alternative Democratic Reform Party (ADR), noted that its provisional agenda shows in itself a major deficiency in the EU strategic thinking.
"On the same day, the Foreign Ministers are going to discuss Russia and China as separate items. Whereas China is gradually transforming into a major threat to the whole South East Asian region, an improvement of NATO- as well as EU-Russia relations would be urgently needed to counter that development. This shows, that the EU needs to continue working on a global strategic concept. Clearly, new sanctions against Moscow would be the wrong way to deal with the situation in Russia," Fernand Kartheiser said and stressed that sanctions have proven to be ineffective and are even counter-productive.
In the politician's opinion, the EU applies double standards when it comes to Russia.
"For the purpose of comparison, one could refer to the situation in Hong Kong or the Chinese way to deal with certain minorities and the very weak EU reaction to such problems. Major human rights issues exist also in some countries that are politically very close to the EU, such as Turkey and Ukraine and, indeed, also in a considerable number of EU member States. Nevertheless, the EU does not apply the same standards to those countries. The lack of consistency in the EU's policy leads to a lack of credibility," he explained.
According to the deputy, in the West, Alexey Navalny is primarily perceived as a symbol for those who would like to see a political change in the Russian Federation, however except for his fight against corruption, which is widely approved, his political agenda and his political movement "are not very well known."
In turn, Michael Geary, Global Fellow at the Wilson Center in Washington, D.C. and Professor of EU Studies at NTNU in Norway, suggested that the EU can impose a wide range of sanctions on the Russian state or individuals, which might be against officials and those close to Russian President Vladimir Putin.
"It is not clear to many of us whether Russia sees Western democracy and the EU in particular as some kind of existential threat to the Russian state. But the EU has to step up and defend human rights, including Navalny's," the expert said.
He also expressed confidence that the EU rightly places a high premium on human rights and a politically free judicial system, and the respect for due process via the courts is a hallmark of the legal systems in all liberal democratic states.
Speaking about the incident with Alexey Navalny, Michael Geary noted that he considers the incident to be poisoning. However, even if Russian government was not behind the attack, then "a clearer and unambiguous statement denouncing the incident needs to be made with an independent investigation into how this happened," he said.
Meanwhile, Howard Shatz, Senior Economist at RAND Corporation, expressed the opinion that despite the forthcoming discussion, sanctions will not be finalized until the EU leaders meet in March.
"If sanctions are imposed, they are likely to be imposed as part of the EU Global Human Rights Sanctions Regime – so-called Magnitsky-style sanctions. These allow for targeted sanctions against individuals or entities involved [from the point of view of Brussels] in human rights violations with the sanctions including travel bans, asset freezes, or prohibiting making funds or economic resources available to the sanctioned entity," Howard Shatz explained.
However, in his opinion, even with more sanctions, Russia and the EU will continue to find ways to interact, and Russian and EU businesses will continue to trade and invest with each other.
At the same time, the expert stated that the situation in relations between Russia and the EU at the moment is unfortunate.
"The Russian economy has performed better than expected during the pandemic. In addition, Russia has built up its foreign reserves and its assets in the National Wealth Fund, so it is insulated in the short term from sanctions. But Russia faces a number of serious long-term challenges, both economic and demographic. Although Russia has good economic relations with China and many other countries, the European market is large and right next door and provides an enormous opportunity for Russian businesses. European investment can help inject more dynamism and competition in the Russian economy, which Russia needs so that it can improve its productivity. Good relations with Europe would also make Russia less dependent on China. Foreign Minister Sergey Lavrov's recent remark that Russia might be headed for a break with the European Union is part of a broader pattern of looking inward, but is not helpful precisely because of the benefit that better relations with the European Union would bring. He noted that sanctions create risks for the Russian economy, but breaking relations would create even more risks, and it would be far better if relations were repaired," Howard Shatz said.
Commenting on the court's decision to replace Alexey Navalny's suspended sentence under the Yves Rocher case with a real prison term, Shankaran Nambiar, Senior Research Fellow, Malaysian Institute of Economic Research, stressed that "any action that Russia wishes to take against its citizen is an internal matter that does not warrant external interference."
"Should the EU feel strongly that certain universal values or principles are at stake, they should raise concern and voice their disapproval," he said.
"However, it would be an extreme step to impose sanctions against Russia on the presumption that it had acted in a manner that violated international norms. This will only serve to draw Russia and EU apart and disrupt relations between them," Shankaran Nambiar added.
In his opinion, it would be more profitable for the EU to engage in deeper dialogue with Russia about any concerns it may have on Russia's human rights record, "if at all there is any such demonstrable record."
"At this difficult period in history, efforts should be directed at unifying the world in working towards a global post-COVID-19 recovery rather than to encourage divisiveness," Shankaran Nambiar concluded.
PenzaNews