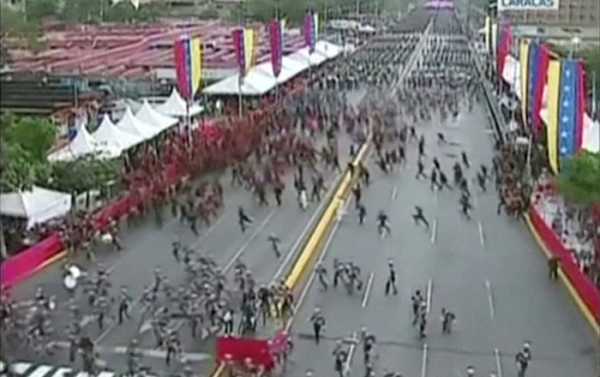 MEXICO CITY (Sputnik) – Venezuelan Prosecutor General Tarek William Saab said on Sunday that a probe has been launched into the attempt of President Nicolas Maduro's assassination after the leader was targeted by a drone attack at a public event.
Earlier in the day, Maduro said that he was attacked by several drones loaded with explosives during his address at a public event in Caracas. The president and the officials, who were present at the demonstration, were unhurt in the incident. However, a total of seven servicemen were injured in the attack, according to Venezuelan Information Minister Jorge Rodriguez.
"I want to announce that the Prosecutor's Office has opened an investigation, three prosecutors were appointed [to probe the case]," the official said in a televised address.
Maduro also said earlier on Sunday that some of the organizers of a failed assassination have already been detained. He went on to accuse right-wing Venezuela's and Colombia's right forces as well as Colombian President Juan Manuel Santos, of staging the drone attack.
The Venezuelan leader underlined that some organizers of the attack are living in the United States, and asked his US counterpart Donald Trump for help in bringing them to justice.
Sourse: sputniknews.com