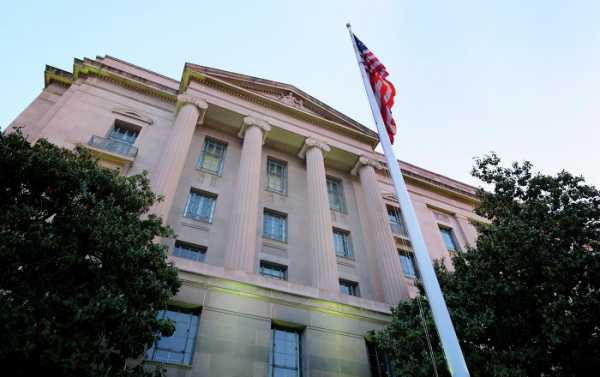 The US Department of Justice (DOJ) has announced that the associate deputy attorney general (AG) of the US, their third highest ranking official, will be departing from the DOJ. She will instead be taking a job as a top-level executive for Walmart, according to reports.
Rachel Brand will be leaving the DOJ in the near future, her personal friend and former colleague Jamie Gorelick revealed in a statement to the Associated Press (AP) on Friday.
Brand will be taking the role of head of global corporate governance with the world's largest corporation. "She felt this was an opportunity she couldn't turn down," Gorelick told AP. "It really seems to have her name on it."
Had Brand remained with the DOJ, there is an excellent chance she would have assumed oversight of the ongoing special counsel investigation into alleged ties between US President Donald Trump and Russian actors. The investigation is being overseen by Deputy AG Rod Rosenstein, who has been under significant scrutiny as a result of his involvement in the investigation.
Trump has lambasted the Justice Department in recent weeks, particularly after the release of a House Intelligence Committee (HIC) memo in early February that alleged surveillance abuses against his presidential campaign undertaken by the DOJ and FBI.
Unlike Rosenstein and Attorney General Jeff Sessions, who recused himself from the special counsel investigation, Brand has kept a low public profile and has not been scrutinized by Trump. She was most recently in the news for pushing Congress to renew a foreign intelligence surveillance program that gave the DOJ the authority to spy on foreigners suspected of wrongdoing, and has been a champion of free speech rights on college campuses.
Brand also served as a legal adviser and the United States Assistant AG for the Office of Legal Policy under the presidency of George W. Bush. Her job as associate deputy AG entailed overseeing the civil rights and antitrust divisions of the DOJ.
Sourse: sputniknews.com