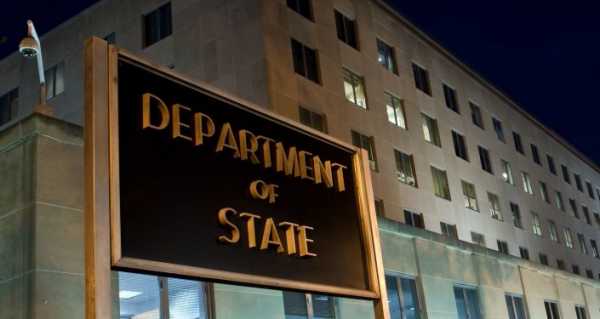 The Nagorno-Karabakh region saw an escalation of tensions between Armenia and Azerbaijan early on Sunday, with both sides accusing each other of sparking the hostilities.
US State Department called for immediate ceasefire in Nagorno-Karabakh, urging the conflicting sides of Armenia and Azerbaijan to return to OSCE-supervised negotiations.
Ortagus also outlined that the US believes that "participation in the escalating violence by external parties would be deeply unhelpful and only exacerbate regional tensions", urging the sides to work with the Minsk Group Co-Chairs "to return to substantive negotiations as soon as possible".
​The US statement followed a series of remarks from other countries regarding the escalation of tensions. The Russian Foreign Ministry urged the conflicting sides in the disputed region to hold fire and begin negotiations.
Concerns about the conflict were voiced by France and the UN, while Turkey expressed its "full support" to Azerbaijan. 
The contact line of Nagorno-Karabakh saw escalation of tensions on early Sunday, with both sides blaming each other for sparking the conflict. Azerbaijan said it launched a "counteroffensive", while the self-proclaimed Republic of Nagorno-Karabakh accused it of attacking civilians in Stepanakert.
The conflict between Armenia and Azerbaijan dates back to the late 80s, when then-autonomous region within the Azerbaijani republic attempted to secede itself from Baku. With the Azeris and the Soviets preventing that from happening, the disputes over the region turned into a war in the 90s.
Sourse: sputniknews.com