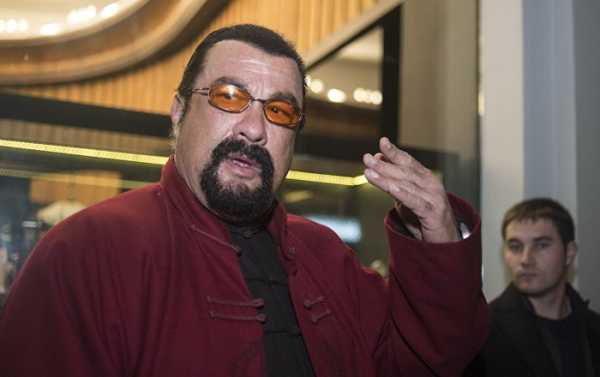 Earlier, allegations of sex assault were denied by the 65-year old Hollywood actor, who said that the allegations were a "modern-day witch hunt" initiated by "deep state fascist liberals and the secret government."
Los Angeles prosecutors have lodged new sex assault charges against action movie star and martial artist Steven Seagal, according to the news website Deadline.
"A sexual assault case was presented yesterday [August 8] by the Los Angeles Police Department (LAPD) involving Steven Seagal. It remains under review," the Los Angeles County District Attorney's office said.
The office added that the LAPD is also investigating sex assault cases involving actor Anthony Anderson and producer Harvey Weinstein. It wasn't clear whether the investigation was related to the allegations, made public in March, that Seagal had seduced a young woman in the early 1990's.
In late January, Seagal reportedly decried earlier allegations as a "witch hunt", saying in his open appeal that "we are living in a place where literally no one cares who is guilty and who is innocent, who is wrong and who is right.
"And the only thing they care about is are you on their side or are you on the other side, and how can they make money by destroying the lives of those on the other side, and how they can get better ratings and how can they can get more people to read their trash," he added.
On July 6, Seagal was appointed the Russian Foreign Ministry's special representative for Russian-US humanitarian ties. The actor, who is best known for the Under Siege films, obtained Russian citizenship in November, 2016.
Weinstein's case is one the more prominent high-profile scandals involving sexual misconduct among famous and powerful men in the US, including comedian Bill Cosby, CBS and PBS host Charlie Rose and NBC host Matt Lauer. If convicted, Weinstein will face up to 54 years behind bars.
Sourse: sputniknews.com